Ram Tumuluri's company accused of corrupting Malta deputy premier's official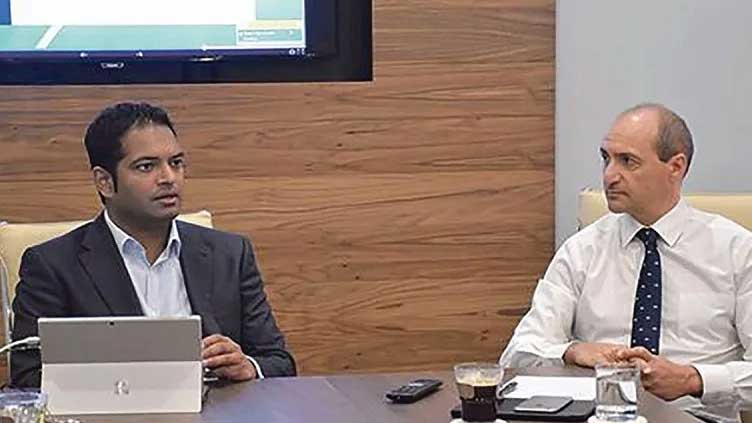 World
Indian-Canadian Ram Tumuluri's company accused of corrupting Malta deputy premier's official
(Web Desk) – A controversial Indian-Canadian businessman whose company has recently signed a Rs2,800-crore deal to supply e-buses to Brihanmumbai Electric Supply and Transport (BEST) is facing fresh allegations of corruption – involving Malta's Deputy Prime Minister Chris Fearne's office.
Leaked documents show that a company linked to Sri Ram Tumuluri, the CEO of UK-based Causis Group, made several undeclared payments to a senior Maltese official.
The payments are linked to a deal in 2015 when Sri Ram Tumuluri's firm, Vitals Global Healthcare (VGH), won a privatisation tender to manage three hospitals in Malta, despite having no relevant experience. The hospitals are St. Luke's, Karin Grech and Gozo.
The controversial takeover of Malta's state hospitals has now taken an extraordinary further twist, with leaked banked transfers showing a series of suspicious payments to the chief political advisor of Malta's health minister Chris Fearne.
Carmen Ciantar received a total of €443,500 Euros from Gozo International Medicare Ltd – part of the VGH group – in less than four months.
The money came from the firm's account at the Dubai-headquartered Emirates NBD Bank. It then transferred a €750,000 "loan repayment" into an account at Bordier & Cie Geneva, a Swiss private bank, registered to a Panamanian entity, Glotal Finance Inc., which also referenced Ciantar.
The first of the initial payments, described as travel expenses reimbursements by Ciantar, came six weeks before VGH was granted a 30-year concession to run St. Luke's, Karin Grech, and Gozo hospitals.
At the time of the transfers, Gozo International Medicare was one of several offshore companies at the heart of the complex secretive ownership structure of VGH.
Transaction reference numbers provided in the leaked banking tranche indicate there were at least 15 invoices submitted to Gozo International Medicare by Ciantar – dating between October 6, 2015, and February 25, 2016.
Carmen Ciantar is listed on LinkedIn as CEO at Foundation for Medical Services, a government entity which manages public healthcare across Malta. In a statement on its official website, Ciantar states that the foundation has a "zero tolerance approach towards any form of bribery." She is also his chief of staff at the health ministry but that role is unpaid.
She was first put on the public payroll as CEO of utility firm ARMS Ltd in 2013 by Fearne's disgraced predecessor Konrad Mizzi.
Ciantar is one of Malta's highest paid officials, after she was given a €163,000 Euros a year package by Fearne himself – in a process which the country's auditor general described as "irregular." In July 2017 it was revealed that Ciantar had been seen in the foundation's offices since the previous May, because she had been working full-time on Fearne's election campaigns.
Fearne has repeatedly insisted he had nothing to do with the talks which led to Vitals Global Healthcare (VGH) taking over the running of the state hospitals.
Fearne, who is now deputy prime minister, was parliamentary secretary state for health in Mizzi's ministry when VGH was granted the much-criticised 30-year concession on 30 November 2015.
A damning Maltese National Audit Office (NAO) report into the scandal supported Fearne's version of events, revealing that neither the health secretariat or finance ministry were involved in the discussions.
In a subsequent Facebook post, Fearne said he was "absolutely not involved" in any of reported pre-tender talks mentioned by the Auditor General.
"I did not even know about the existence of the Memorandum of Understanding," Fearne added. The MoU was an agreement signed between the government of Malta and the shadowy businessmen behind Vitals Global Healthcare.
Konrad Mizzi, Fearne's predecessor as health secretary, gave a different version of events. Mizzi, now an independent MP, claimed an evaluation committee had presented a report on the project to cabinet, where ministers had given it the thumbs up.
"In fact cabinet was involved in every stage of the process and approved every contract that was signed," he said.
There is no evidence to show that Fearne knew of the payments to his chief canvasser, but the sheer scale of the payments are certain to prompt calls for further investigation by opposition politicians.
In February this year a Maltese judge ordered that the three hospitals be returned to public control, prompting independent MP Arnold Cassola to call for Mizzi and Malta's former prime minister Joseph Muscat to be arraigned.
Lawyers acting for Sri Ram Tumuluri, former chief executive officer of Vitals Healthcare, have threatened legal action against The Shift, a Malta-based independent online news platform, for describing him as an "international scammer."
"Tumuluri has been declared an international scammer and the main culprit in scams worth crores of rupees by Malta, Canada and the European Union. Serious allegations have been levelled against him and the Supreme Court in Canada has also made serious declarations about him," BJP MLA Ashish Shelar said during a debate in the Indian parliament about tendering for electric buses from Tumuluri's London-based Causis E-Mobility company.