Queen Bee: UK's Princess of Wales dons veil and boots to mark World Bee Day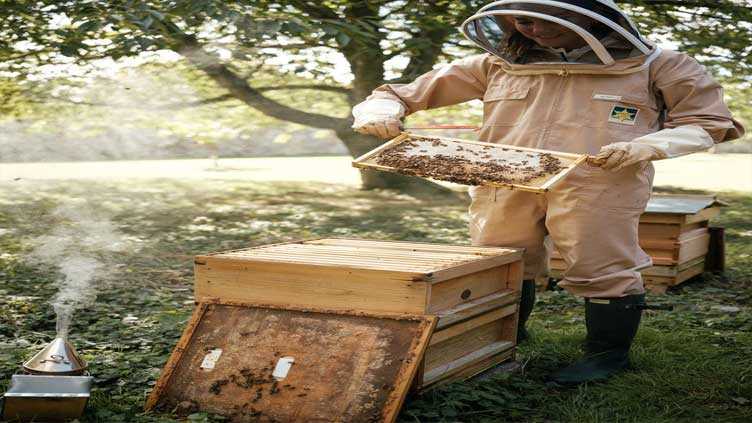 World
Queen Bee: UK's Princess of Wales dons veil and boots to mark World Bee Day
LONDON (Reuters) - Buckingham Palace issued a photograph of Kate, the wife of the heir to the British throne Prince William, on Saturday to mark World Bee Day.
The picture, taken last year, showed the Princess of Wales, as she is officially titled, beekeeping at Anmer Hall, her residence in the rural eastern English county of Norfolk, wearing a beekeeper's suit, including a protective hat veil and boots.
Bees are also kept at royal residences Buckingham Palace and Clarence House producing honey used in the palace kitchens.
World Bee Day aims to raise awareness of the importance of pollinators, the threats they face and their contribution to sustainable development.