US says it's time for Finland, Sweden to join NATO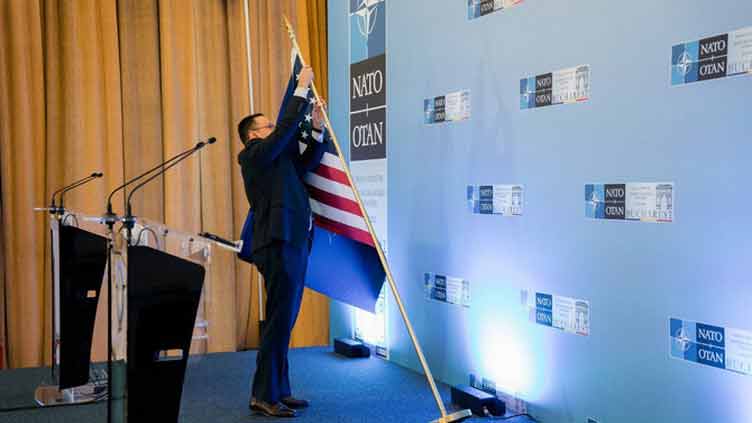 World
US says it's time for Finland, Sweden to join NATO
WASHINGTON (AP) - The Biden administration said Thursday it's time for Turkiye to ratify Finland and Sweden's applications to join NATO, bluntly saying that holdout members of the alliance should quickly approve their memberships.
The State Department said Secretary of State Antony Blinken had affirmed resolute support for Finland and Sweden in phone calls with their foreign ministers and said the US places great importance on "remaining allies quickly ratifying their accession."
In nearly identical statements about the two calls released just 13 minutes apart, State Department spokesman Ned Price said Blinken had "reiterated US support for Finland and Sweden's NATO accession."
"He conveyed again our firm belief that Finland and Sweden are ready to join the alliance," Price said of the calls with Swedish Foreign Minister Tobias Billstrom and Finnish Foreign Minister Pekka Haavisto. "The United States urges remaining allies to quickly ratify their accession."
The statements did not mention Turkiye by name, but the calls came just a day after Blinken met with the foreign minister of Turkiye, whose country is the most ardent NATO holdout against Finland and Sweden joining the alliance.
The two countries applied for NATO membership last year after becoming alarmed by Russia's invasion of Ukraine. Only two of the alliance's 30 members — Hungary and Turkiye — have yet to ratify their membership, although Hungary's ratification is seen as a formality and expected soon.
Turkiye, meanwhile, has raised significant objections to the Nordic countries joining the alliance, citing their support for Kurdish groups that Ankara sees as terrorist threats. Turkiye has demanded that Sweden in particular do more to rein in these Kurdish groups before agreeing to its accession to NATO.