Abhorrent case of Islamophobia in India, mosque demolished to widen road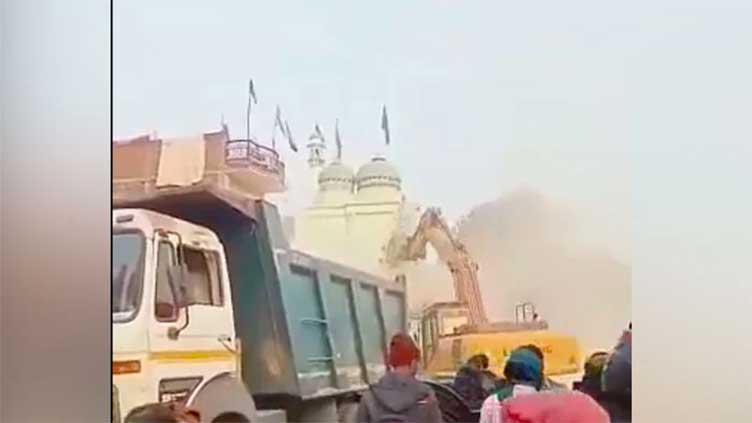 World
Abhorrent case of Islamophobia in India, mosque demolished to widen road
(Web Desk) –In yet another icident of Islamophobia in India, a group of Hindu extremists had demolished a historical mosque in the Uttar Pradesh state. The video of the incident went viral on the internet.
Ashok Swain, an Indian professor, shared the video of the repulsive scene in which the holy place for the Muslims could be seen being demolished and he added the reason behind that act was to expand the road.
On the other hand, the twitter account with the name of "Muslim Spaces" said the attacked mosque in Allahabad's Handya village was from the era of Sher Shah Suri.
The imam masjid said on the matter that the case was due to get hearing before the court on 16 January.