Iran top diplomat hopes for restoration of Saudi ties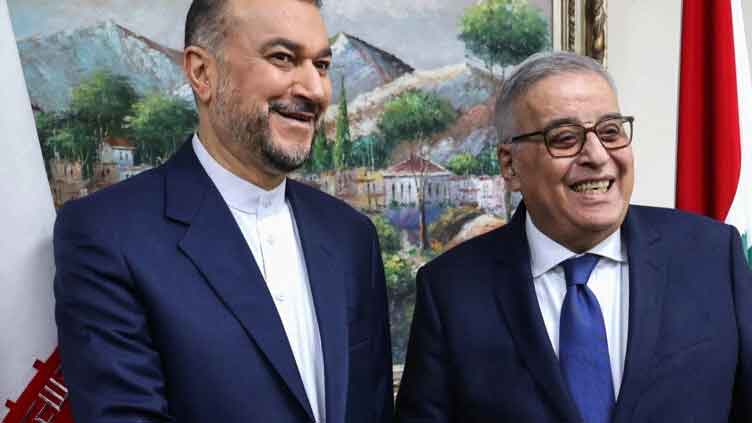 World
Iran top diplomat hopes for restoration of Saudi ties
Beirut (AFP) – Iran s Foreign Minister Hossein Amir-Abdollahian expressed hope that diplomatic ties between Tehran and Riyadh could be restored through dialogue between the two regional arch-rivals, as he visited Lebanon on Friday.
Saudi Arabia cut ties with Iran in January 2016, after protesters attacked its embassy in Tehran and consulate in second city Mashhad following Riyadh s execution of Shiite cleric Nimr al-Nimr.
Amir-Abdollahian told a news conference in Beirut that he hoped "diplomatic missions or embassies in Tehran and Riyadh will reopen within the framework of dialogue that should continue between the two countries".
He also hailed a potential rapprochement between Iranian ally Syria and Turkey, after their defence ministers met last month.
Iran and Saudi Arabia back opposing sides in various conflicts in the region, including in Syria.
Since April 2021, Iraq has hosted a series of fence-mending meetings between the two sides, but the talks have stalled in recent months, and no meetings have been publicly announced since April 2022.
Iran holds sway over political life in Lebanon and Iraq, where it also supports armed groups.
Amir-Abdollahian met Friday with officials including his counterpart Abdallah Bou Habib and caretaker Prime Minister Najib Mikati.
In a meeting with Hezbollah chief Hassan Nasrallah, the pair discussed "possible threats arising from the formation of a government of corrupt people and extremists" in Israel, according to a statement from the Tehran-backed group.
Dialogue
Lebanon s southern neighbour in late December inaugurated the most right-wing government in the country s history, led by Prime Minister Benjamin Netanyahu.
The move has sparked fears of heightened tensions between Israel and Palestinian groups, and of a potential military escalation in the Israeli-occupied West Bank.
Syria s pro-government Al-Watan newspaper said Amir-Abdollahian was set to visit ally Damascus on Saturday, at a time of warming ties between Syria and Turkey.
"We are happy with this dialogue that is taking place between Syria and Turkey," Amir-Abdollahian said.
"We believe that this dialogue should have positive repercussions benefitting these two countries."
Ankara had long backed rebels opposed to Syrian President Bashar al-Assad.
But after more than a decade of war that has seen Damascus claw back territory with Russian and Iranian support, ties between Syria and Turkey have begun to thaw.
In late December, Syrian and Turkish defence ministers held landmark negotiations in Moscow -- the first such meeting since 2011.
Assad had said on Thursday that a Moscow-brokered rapprochement with Turkey should aim for "the end of occupation" by Ankara of parts of Syria.
The defence ministers meeting is to be followed by talks between the three countries top diplomats, Turkish Foreign Minister Mevlut Cavusoglu said on Thursday.
The mooted reconciliation has alarmed Syrian opposition leaders and supporters who reside mostly in parts of the war-torn country under Ankara s indirect control.