Turkish foreign minister says he could meet Syrian counterpart in early February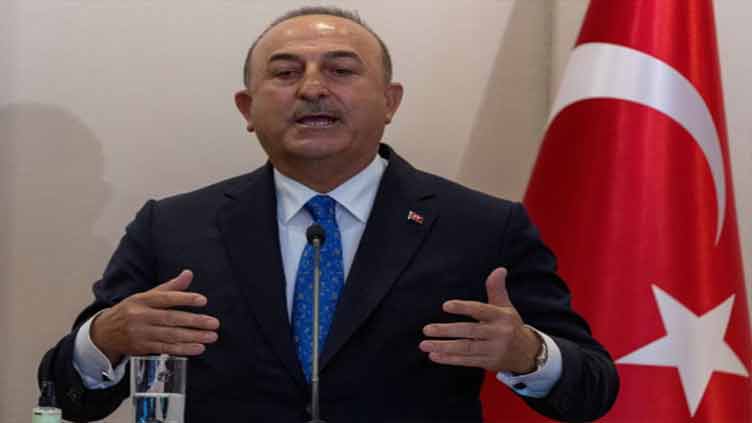 World
Turkish foreign minister says he could meet Syrian counterpart in early February
ISTANBUL (Reuters) - Turkish Foreign Minister Mevlut Cavusoglu said on Thursday that he could meet his Syrian counterpart Faisal Mekdad early in February, rejecting reports that the two could meet next week.
Such a meeting would mark the highest-level talks between Ankara and Damascus since the Syrian war began in 2011 and signal a further thaw in ties.
NATO member Turkiye has played a major part in the conflict, backing President Bashar al-Assad s opponents and sending troops into the north. Moscow is Assad s main ally and Russian President Vladimir Putin has urged reconciliation with Ankara.
Speaking on a live broadcast, Cavusoglu said there was no set date for the meeting but it would held "as soon as possible."
A senior Turkish official told Reuters on Wednesday a meeting could be scheduled before the middle of next week, but Cavusoglu said it would not happen that soon.
"We have said before that there were some propositions for a date for next week but that they did not suit us ... It could be at the beginning of February, we are working on a date," he said.
The Turkish and Syrian defence ministers held landmark talks in Moscow last month to discuss border security and other issues. Last week, Turkish President Tayyip Erdogan said he may meet Assad after a trilateral foreign ministers meeting.
The conflict in Syria, which has killed hundreds of thousands of people, displaced millions and drawn in regional and world powers, has ground on into a second decade, although fighting has cooled.
With backing from Russia and Iran, Assad s government has recovered most Syrian territory. Turkish-backed opposition fighters still control a pocket in the northwest, and Kurdish fighters backed by the United States also control territory near the Turkish border.
Washington does not support countries re-establishing ties with Assad. It has partnered with the Kurdish-led Syrian Democratic Forces, which includes the YPG militia, in fighting Islamic State in Syria.