England rushes to discharge hospital patients to ease bed-blocking crisis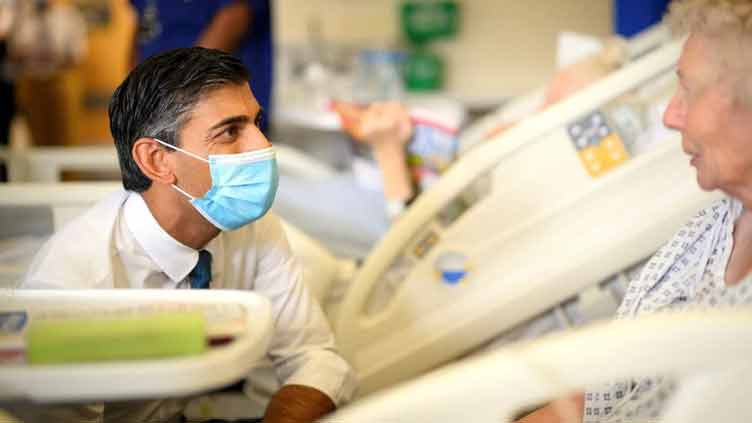 World
England rushes to discharge hospital patients to ease bed-blocking crisis
LONDON (Reuters) - England s National Health Service (NHS) aims to begin discharging thousands of patients into care homes and other settings in the next few weeks in an effort to free up desperately needed beds during one of its toughest ever winters.
The state-run health service, which delivers free care for to the whole population and until recently had been a source of pride for many Britons, is under strain following years of relative underinvestment, the fallout from the COVID-19 pandemic, and strike action by frontline staff over pay.
Some patients are being treated in corridors and ambulances have been queuing outside hospitals to hand over patients to emergency wards, as doctors and nurses struggle to discharge patients amid a shortage of staff and beds.
The government said in a statement it would make up to 200 million pounds ($242 million) of additional funding available in England to buy short-term care places to allow patients who doctors judge have low medical needs to be looked after outside hospital and 50 million pounds to improve existing faciliites.
The statement did not say if the NHS in Scotland, Wales and Northern Ireland would also be putting more funds into care beds.
The objective of discharging some patients into other settings is a revival of a practice used by the NHS in England during the pandemic, when hospitals sought to clear as many beds as possible for use by patients with COVID-19.
"The NHS is under enormous pressure from COVID and flu, and on top of tackling the backlog caused by the pandemic, Strep A and upcoming strikes, this winter poses an extreme challenge," Steve Barclay, health minister, said in the statement.
Barclays will address parliament on Monday to outline other measures to reduce the pressures facing the NHS.
British Prime Minister Rishi Sunak said last week that reducing hospital waiting lists was one of his five priorities for Britain this year. He said this aim might take longer to achieve than some others.
The government has previously announced extra funding for the NHS and social care, including 500 million pounds ($600 million) for patient discharges, though the opposition Labour Party said the money is yet to reach the front line and comes too late to make a difference this winter.
Health services statistics showed that more than nine in 10 beds in hospitals were occupied in the week running up to New Year, with 13,000 beds a day taken up by patients who were medically fit to be discharged.