OIC's Executive Committee to discuss Afghanistan situation today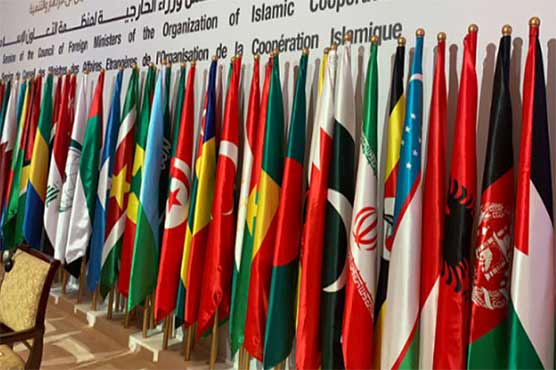 OIC's Executive Committee to discuss Afghanistan situation today
JEDDAH (Dunya News) – An extraordinary session of the Organization of Islamic Cooperation s Executive Committee is being held in Jeddah today (Sunday) to discuss the evolving situation in Afghanistan after Taliban take over.
During the meeting, the ambassadors and permanent representatives of the OIC member countries will deliberate on the rapidly changing situation in Kabul.
Earlier, Foreign Minister (FM) Shah Mahmood Qureshi had discussed situation in Afghanistan with Organisation of Islamic Cooperation (OIC) Secretary General Yousef bin Ahmad Al-Othaimeen.
Both the leaders exchanged views on the rapidly changing situation in Afghanistan on phone call. During the telephonic conversation, FM Qureshi underscored that Pakistan will continue to play its constructive role in promoting sustainable peace and stability in Afghanistan.
He also expressed the hope that Afghan parties would work for an inclusive political settlement. He stressed on the importance of ensuring the safety, security and protection of the rights of Afghan people.
"The success of negotiations in Kabul would not only benefit Afghanistan but also the region," he added.