Published On 11 May,2021 09:01 pm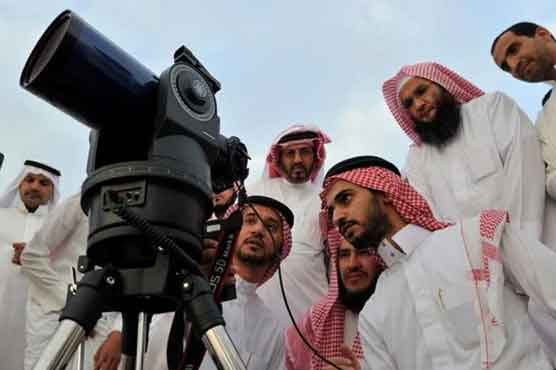 Shawwal moon not sighted in Saudi Arabia, Eid-ul-Fitr to fall on Thursday
(Web Desk) - Shawwal crescent moon not sighted in Saudi Arabia, Eid-ul-Fitr will be celebrated on Thursday, May 13.
Saudi Arabia's Supreme Court had called Muslims in UAE, Qatar, and other Arab states to sight the crescent moon on Tuesday evening, to mark the beginning of Eid-ul-Fitr and the end of Ramadan 2021.
Saudi Gazette on its twitter handler announced "The Shawwal crescent moon has not been sighted in Saudi Arabia on Tuesday, meaning that Ramadan will last 30 days this year and Eid Al-Fitr will fall on Thursday, May 13".
— Saudi Gazette (@Saudi_Gazette) May 11, 2021
Eid-ul-Fitr or Eid-al-Fitr marks the first day of Shawwal month. Every year, Eid-ul-Fitr occurs approximately 10-11 days earlier depending on the occurrence of the crescent moon because lunar months are shorter than the solar months, hence it varies from country to country by about a day. The crescent moon is first sighted in Saudi Arabia after the rest of the world assumes when to celebrate the festival.
Pakistan usually celebrates Eid on the second day of the crescent moon sighting in Saudi Arabia.