Last Updated On 13 July,2020 03:28 pm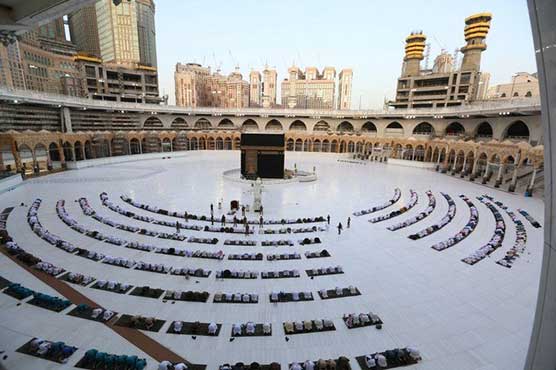 Saudi govt analyses applications from 160 nationalities to select Hajj pilgrims
RIYADH (Dunya News) – Saudi Arabia's Ministry of Hajj and Umrah has said that requests from people of 160 nationalities in the Kingdom have been screened electronically to select Hajj participants.
The deadline for all requests was July 10 however, the main criterion for selection of the pilgrims is good health.
Meanwhile, the Ministry of Interior said that anyone found to enter the sites of Hajj (Mina, Muzdalifah and Arafat) without a permit from Dhul Qadah 28 till the end of Dhu Al-Hijjah 12 will be issued with a fine of SR10,000.
It is to be mentioned here that the protective measure was taken due to the ongoing outbreak of coronavirus that has engulfed the entire world.