Last Updated On 28 December,2019 10:03 pm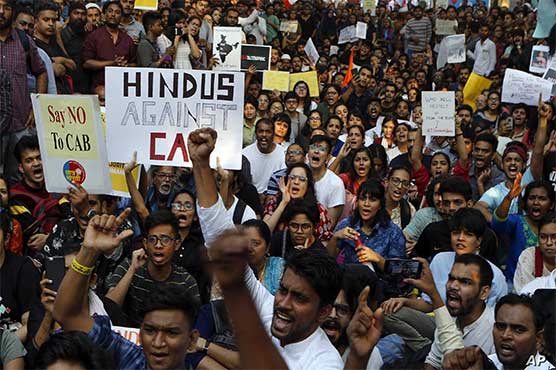 Indian politician Rahul Gandhi called the law an attack on culture and history.
INDIA (Reuters) - Thousands of protesters marched across India on Saturday (December 28), to condemn a new citizenship law which discriminates against Muslims.
Massive crowds took to the streets in India's southern city of Chennai and in the eastern city of Bhubaneswar, where India's opposition party led a rally to reject the Citizenship Amendment Act (CAA).
One protester in Shivamogga blasted the CAA as an equivalent to the Nuremberg Act of 1935, saying it was a stepping stone to the Holocaust.
In Guwahati, the leader of India's opposition congressional party Rahul Gandhi, called the law an attack on culture and history.
The CAA aims to fast-track citizenship for Hindus, Parsis, Sikhs, Buddhists, Jains and Christians who arrived in India before 2015, from Muslim-majority Afghanistan, Bangladesh and Pakistan.
Critics say the law is an attack on the country's secular constitution by the Hindu nationalist government lead by Prime Minister Narendra Modi.