Last Updated On 19 March,2018 06:11 pm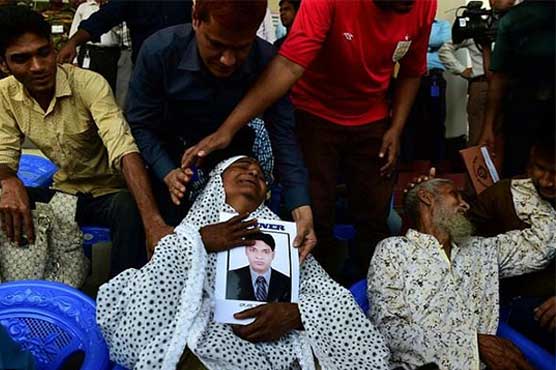 The country has been plunged into mourning since the crash of a US-Bangla Airways plane in Kathmandu
DHAKA (AFP) - Several thousand people filled a Dhaka stadium on Monday for the funeral of the 23 Bangladeshi victims of a plane crash in Nepal last week.
Ministers, military chiefs and top dignitaries joined crowds at the army stadium to pay respects after the bodies were flown from Nepal on a special Bangladesh Air Force flight.
The country has been plunged into mourning since the crash of a US-Bangla Airways plane in Kathmandu on March 12, which killed 49 people in all.
The Embraer plane carrying 71 people abruptly changed direction moments before it ploughed into a football field near the airport and burst into flames.
Bangladesh and Nepal civil aviation authorities have launched a joint investigation, amid reports of confusion between the pilot and air traffic control over the runway approach.
Police estimated at least 3,000 people attended Monday's service, including Transport Minister Obaidul Quader, who is deputy leader of the ruling Awami League party, and Foreign Minister A.H. Mahmood Ali.
After the funeral, the 23 bodies were handed over to their relatives.