Isolated Qatar signs agreements with Oman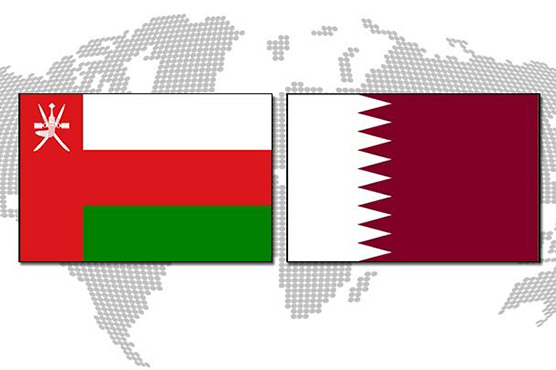 The Omani news agency ONA said the agreement was signed in Muscat.
MUSCAT (AFP) - Qatar signed a memorandum of understanding with Oman on the development of bilateral investment and trade Sunday, nearly eight months into a crisis between the emirate and its Arab neighbours.
The Omani news agency ONA said the agreement signed in Muscat covers a wide range of cooperation sectors including the production and export of food products from the sultanate to Qatar.
Omani Agriculture Minister Fuad al-Sajwani, quoted by ONA, said the memorandum reflected the "solid relationship" between the two countries.
The head of Qatar s delegation, minister of municipalities Mohamed bin Abdallah al-Rumaihi, for his part, hailed the emirate s "strategic relations" with Oman.
Saudi Arabia, Bahrain, the United Arab Emirates, Yemen and Egypt broke off ties with Qatar in June, accusing it of supporting extremists and being too close to Iran, Riyadh s arch-rival.
The Arab states led by Saudi Arabia have recalled their diplomats from Qatar and banned the emirate from using their airspace or ports.
Qatar declared on January 10 that the embargo amounted to an "economic war" and that it would seek redress for people adversely affected by the crisis.
Oman, a member of the six-nation Gulf Cooperation Council along with Bahrain, Kuwait, Qatar, Saudi Arabia and the United Arab Emirates, generally remains neutral in such regional disputes.
To break its isolation, Qatar inaugurated Port Hamad in September, a major platform for the country s imports. It has also turned to Iran and Turkey, especially, to import food products.