Last Updated On 03 January,2018 03:31 pm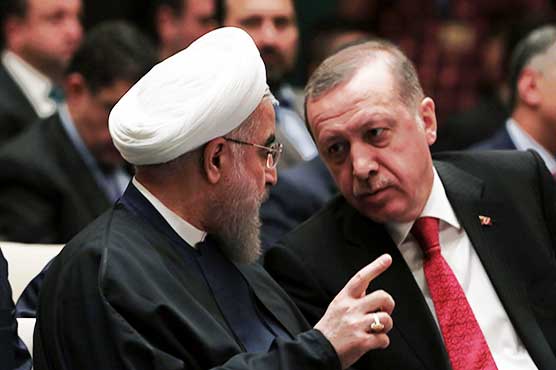 The comments were not immediately confirmed by the Iranian side.
ANKARA (AFP) - Iran's President Hassan Rouhani on Wednesday expressed hope in a telephone call with Turkish counterpart Recep Tayyip Erdogan that the protests which have rocked his country would end in a few days, a Turkish presidential source said.
Erdogan told Rouhani that "peace and stability" in Iranian society had to be preserved and said he concurred with his Iranian counterpart's statement that the right to protest should not lead to "violations of the law".
"President Rouhani thanked President Erdogan for his sensitivity and expressed hope that the protests would end in a few days," said a statement by a Turkish presidential source.
The comments were not immediately confirmed by the Iranian side.
Turkey -- which was hit by street protests against Erdogan (then premier) in 2013 -- had already said it was concerned by the protests and warned against any escalation.
The almost week-long unrest in Iran, the biggest challenge to the Islamic regime since the 2009 mass demonstrations, has so far claimed 21 lives.
Turkey, whose rivalry with Iran goes back to the regional battle for supremacy between the Ottoman Empire and imperial Persia, has had on occasion tricky moments in relations with Tehran.
Erdogan has repeatedly railed against "Persian imperialism" in the Middle East but relations have warmed in the last months as Moscow and Tehran work tightly with Ankara to bring peace to Syria.
Turkey's conservative press has sounded grave unease over the protests, accusing the United States and its allies of fomenting the unrest as part of a plot to transform the Middle East.