Of bookworms: Palestinian schoolgirl wins $150,000 prize money in reading competition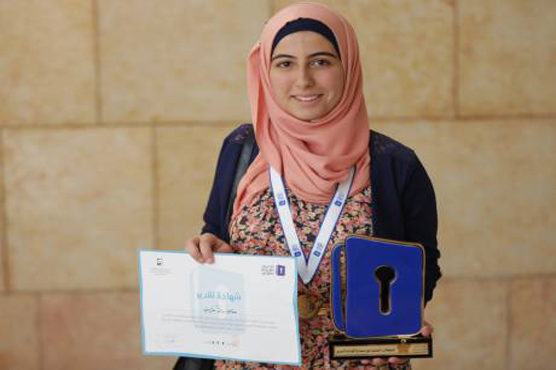 Seventeen-year-old Afaf Raed Sharif, from Ramallah, beat 16 finalists from across the Arab world to land the top prize in the second annual Arab Reading Challenge. Photo: AFP
(AFP) - A Palestinian high school student on Wednesday won $150,000 (125,000 euros) in an Arabic-language reading competition organised by the Dubai government.
Seventeen-year-old Afaf Raed Sharif, from Ramallah, beat 16 finalists from across the Arab world to land the top prize in the second annual Arab Reading Challenge.
---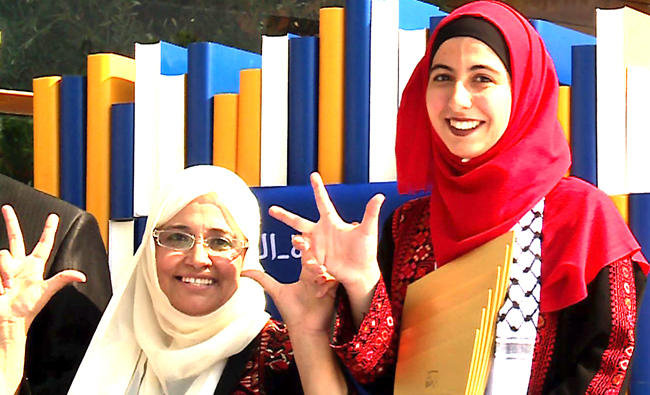 Palestinian high school student Afaf Raed Sharif poses for a photo at the second annual Arab Reading Challenge in Dubai. Photo: AFP
---
Participants had to read at least 50 books to qualify.
"This is a victory over all the challenges that we face. We refuse to be any less than any other people in the world," Sharif told AFP.
"It s a message to all students: don t you ever give up. Don t you ever break. When you set a goal, you can reach it. It won t be easy ... but you have to be persistent."
The all-girl Al-Iman school, in Bahrain, won a $1 million prize for the best reading initiatives for students.
The principal of the winning school takes home $100,000 of the prize money, with the school s reading supervisor taking another $100,000 and the remaining $800,000 going to school funds.