Last Updated On 07 October,2017 09:55 am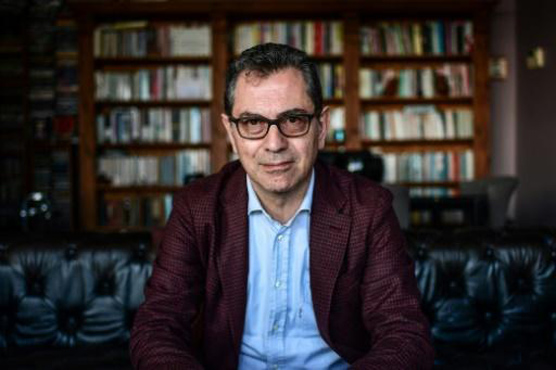 Kadri Gursel, who has worked as a journalist and columnist for three decades, walked free from prison last month after 330 days behind bars. Photo: AFP
(AFP) - Journalism in Turkey is at "death s door" but there is still hope it can emerge from a comatose state, one of the country s top journalists said after being released from jail.
Kadri Gursel, who has worked as a journalist and columnist for three decades, walked free from prison last month after 330 days behind bars.
Gursel was arrested last year as part of a hugely controversial case against the Cumhuriyet daily that saw a dozen staff arrested on charges of links to terror groups.
Supporters slammed the charges as an absurdity and proof of the narrowing freedom of expression in the country under President Recep Tayyip Erdogan, who has dominated the country as premier and then head of state for one-and-a-half decades.
Gursel told AFP in an interview at his Istanbul house he believed journalism in Turkey was "at death s door" and in a "heartbreaking state" but not entirely finished.
"I have one single objection to those who say journalism is dead in Turkey -- it is in a coma. By saying that I mean that it could recover from the coma," he said.
"There are a lot of journalists in Turkey... It will again be the journalists who will help journalism recover and emerge from this coma.
"Freedoms continue to exist because of those who defend them against those who are out to destroy them."
---
---
Only know journalism
Most Turkish newspapers are owned by big industrial holding companies with interests in sectors outside the media, including banking and energy.
This, critics say, makes them vulnerable to government influence and imposes a culture of daily self-censorship.
But Cumhuriyet is owned by a foundation to ensure its independence -- if not financial security -- and its reporting has repeatedly been a thorn in the side of Erdogan.
Supporters insist the trial is merely a punishment for Cumhuriyet s refusal to toe the government line even under the state of emergency imposed after the July 15, 2016 failed coup.
Gursel, who also worked for AFP between 1993 and 1997, started writing columns for Cumhuriyet last year after he parted ways with the Milliyet newspaper as it took a more cautious stance.
Even after his release, Gursel remains charged and the trial is ongoing with the next hearing set for October 31.
Four of his Cumhuriyet colleagues -- the paper s chairman Akin Atalay, editor-in-chief Murat Sabuncu, investigative reporter Ahmet Sik and accountant Emre Iper -- remain under arrest.
Gursel vowed to continue writing for Cumhuriyet when he was ready.
"I don t know any other thing except for journalism. That s the only job I can do. I will of course keep defending my job," he said.
---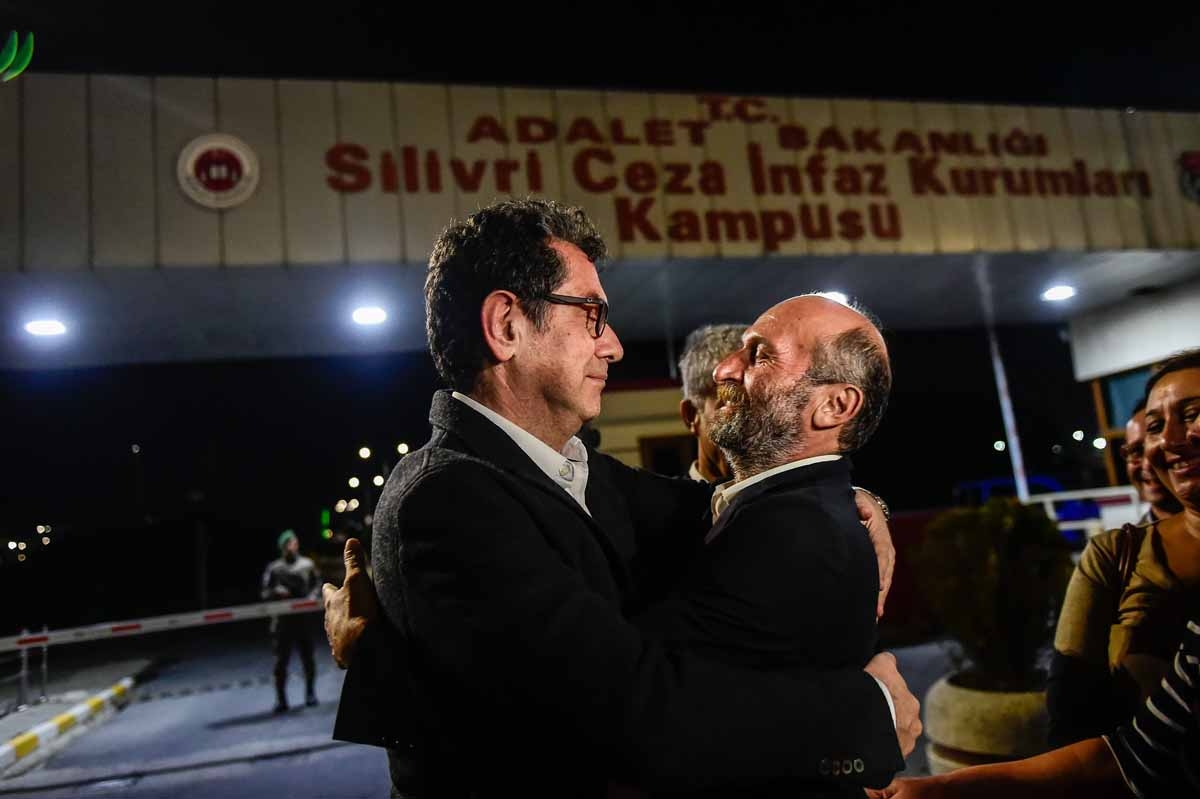 Turkish journalist Kadri Gursel (L) embraces newspaper Cumhuriyet's Ankara bureau chief Erdem Gul (R) after his release. Photo: AFP
---
Never counted the days
Gursel said he got through jail by controlling his physical and mental health, as well as avoiding thoughts of the pleasures of daily life.
"I never counted the days. I always looked ahead, I always thought about the future. That helped me a lot. It was a kind of mental control," he said.
"I was never bored. I was not in a feeling of rebellion.
"I had to prevent this life in captivity giving pleasure to those who held us captives. That s why I did not complain."
Gursel said he never saw the one year in jail as stolen time, instead making it an opportunity to do reading he would otherwise not have time for.
An AFP photo captured the moment when Gursel kissed his wife Nazire moments after his release, an image celebrated on social media as a symbol of optimism in troubled times.
Gursel said he did what was normal for spouses separated for 11 months: "We embraced, hugged and found ourselves kissing."
"But I should say we kissed in our meetings in prison though it was not that long. That was never condemned by prison guards," he added, laughing.
Nazire branded the photo the "kiss of life."
"It was a positive image for Turkey," she said.
"Maybe with this kiss, instead of having to complain, people can come back to life."