Last Updated On 08 September,2017 04:18 pm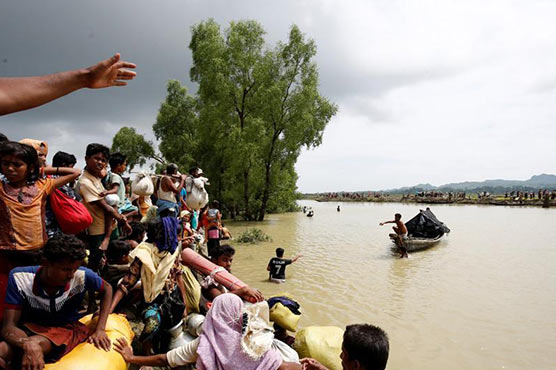 On Thursday it had put the number at 164,000
COX S BAZAR (AFP) - Some 270,000 refugees have fled Myanmar s violence-wracked Rakhine state and entered Bangladesh in the last fortnight, most from the Muslim Rohingya minority, the United Nations said Friday.
"An estimated 270,000 refugees arrived in Bangladesh in the last two weeks," said Vivian Tan, a spokeswoman for the UN refugee agency.
"They are setting up shelters on the roads or whatever empty space they could find," she told AFP.
The UN said an overnight leap in the estimated number of arrivals was because of a more thorough assessment in areas not previously included in its counting.
On Thursday it had put the number at 164,000.
The Rohingya have long been subjected to discrimination in mostly Buddhist Myanmar, which denies them citizenship.
Myanmar s government regards them as illegal immigrants from Bangladesh, even if they have lived in the country for generations.
Existing refugee camps near Bangladesh s border with Myanmar already hosted around 300,000 Rohingya before the latest upsurge in violence and are now completely overwhelmed.
That has left tens of thousands of new arrivals with nowhere to shelter from the monsoon rains.
The latest figure takes the number of Rohingya refugees who have arrived in Bangladesh since violence erupted last October to 357,000.
Those flocking into Bangladesh have brought with them harrowing testimony of murder, rape and widespread arson by Myanmar s army.
Most have walked for days and the United Nations says many are sick, exhausted and in desperate need of shelter, food and water.