Last Updated On 20 August,2017 09:34 am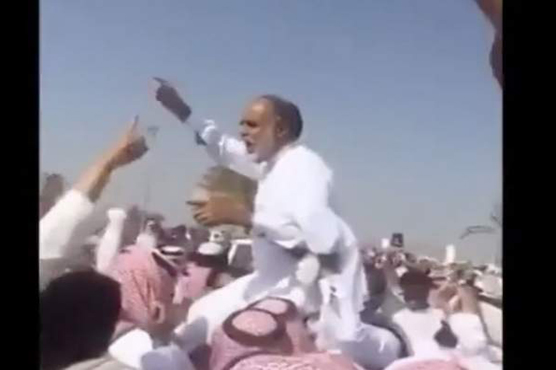 The story has since then gone viral on social media. Photo: alramsnet- video screengrab
(Web Desk) – Saudi Arabia's province Khamis Mushait woke up to a rare incident of a father pardoning the killer of his son on the day of the man's execution.
According to Khaleej Times, a Saudi citizen pardoned the killer of his son moments before his execution. The exemplary action of this man went viral on social media hailing him for his action.
In the video the father is seen arriving with a group of people at the site of execution. He pardoned the offender as the man was taken to the yard for his execution.
---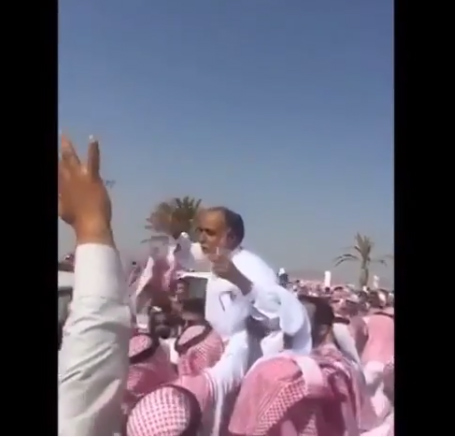 The cheerful crowd is seen carrying the old man after he pardoned the man who murdered his son. Photo: alramsnet screengrab
---
The man who murdered had already spent two years in jail before his sentencing. By Saudi laws a man found guilty of murder is sentenced to death by beheading.
After the announcement the ecstatic crowd was cheering and was seen to be carrying the old man on their shoulders for his 'humanitarian gesture'.
---



… https://t.co/wJ66c2ufaX pic.twitter.com/9MQCllElMD

(@AlramsNet) August 18, 2017
---