Last Updated On 09 August,2017 11:29 pm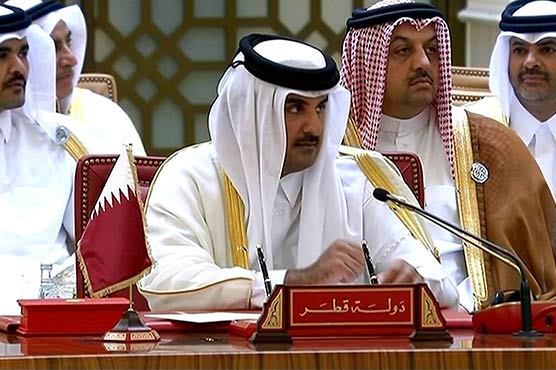 On August 2, Qatar announces a five-billion-euro order for seven warships from Italy
DOHA (AFP) - Qatar introducing visa-free entry for 80 nationalities on Wednesday is the latest of several measures to end the emirate s isolation two months into a crisis with its neighbours.
---
Isolated
---
On June 5, Saudi Arabia, Bahrain, Egypt, the United Arab Emirates, Yemen and the Maldives sever diplomatic ties with Qatar.
They accuse it of supporting "terrorists" and of being too close to Iran, Saudi Arabia s regional rival.
It is the biggest diplomatic crisis to hit the region in years.
The countries also impose economic sanctions, shutting down air, maritime and land links with Qatar.
Qatar accuses its Gulf neighbours of seeking to put it under "guardianship" and of strangling it economically.
---
US fighter jets
---
On June 14, US Defence Secretary Jim Mattis and his Qatari counterpart Khaled Al-Attiyah seal a $12-billion deal for the sale to Doha of F-15 fighter jets.
Qatar is home to a huge US air base, where the headquarters of Centcom -- the regional command which leads operations against the jihadist Islamic State group -- is based.
---
Major gas project
---
On July 4, energy-rich Qatar says it plans to increase natural gas production by 30 percent to 100 million tonnes a year by 2024.
---
Partnership with Total
---
On July 11, Qatar Petroleum and French energy giant Total announce the launch of a 25-year joint venture to develop the Al-Shaheen oil field, off Qatar s northeastern coast.
---
Italian warships
---
On August 2, Qatar announces a five-billion-euro order for seven warships from Italy.
---
War games with Ankara
---
From August 1 to 7, Qatar and Turkey hold military exercises in the emirate that involve some 250 Turkish troops and 30 armoured vehicles.
Sanctions imposed on Doha have led Qatar to turn to Turkey and Iran for its food needs.
---
Neymar transfer
---
On August 4, Brazilian footballer Neymar arrives in Paris to join his new club Paris Saint-Germain owned by Qatar, which put up more than 220 million euros for his transfer.
---
Visa-free entry
---
On August 9, Qatar, introduces a visa-free entry programme for 80 nationalities to stimulate air transport and tourism.