Last Updated On 22 May,2017 08:46 pm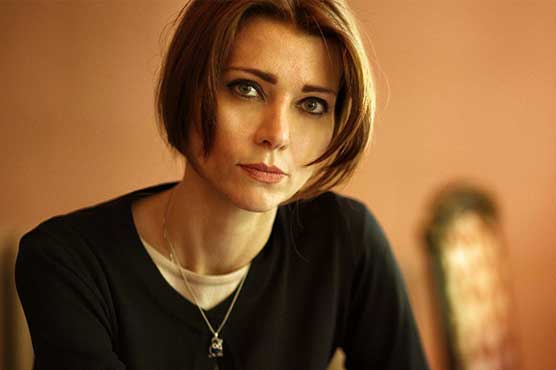 Elif Shafak says the writers from wobbly or wounded democracies can't afford to be apolitical
LONDON: (Web Desk) – Turkish novelist and social critic Elif Shafak has said that the writers living in wobbly or wounded democracies like Turkey, Nigeria, Pakistan or Egypt cannot afford the luxury of being apolitical.
Talking to BBC HARDtalk, the author of the books like 'The Forty Rules of Love' and 'The Bastard of Istanbul' said that if you happen to be a novelist from such a country, you would not be able to just close the door and live in your bubble.
"What I like to do as a writer is to ask questions; difficult questions about difficult issues – political taboos, sexual taboos, cultural taboos – just to say why is it like that? Let's talk about this. And then I like to leave the answer to the readers", she said.
When asked that she'd be able to write about all these subjects but not probably in Turkey, Shafak said that it bothered her of course. "It makes me sad. This feeling of sorrow, melancholy, it just follows you. Istanbul is a city that you just can't leave behind. You carry Istanbul in your soul, in your writing".
The outspoken author also criticised the Turkish policy of 'producing anti-western rhetoric'. She lambasted the current regime in Turkey saying that the country was going in the direction of Shanghai Cooperation while she believed Turkey must move into the direction of Europe, which has longer political and cultural history with Turkey.
"With regards to identity, it is a big issue in Turkey. And I wish we could see being in the middle of East and West as a source of richness instead of something to get rid of. I wish we could see that diversity is a treasure in itself. I've always believed in multiple belongings. Yes, I am an Istanbulite and I am also a Londoner", she said.
"Writers from wobbly or wounded democracies do not have the luxury of being apolitical..." pic.twitter.com/Mk2dMRXTC4

— Elif afak / Shafak (@Elif_Safak) May 16, 2017