UN rights envoy to probe Myanmar Rohingya violence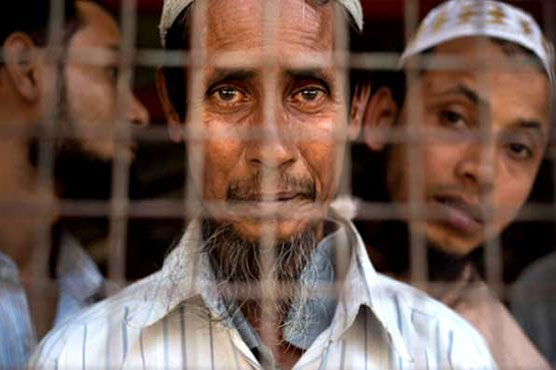 Areas of Rakhine have been in lockdown since October.
YANGON (AFP) - The United Nations on Friday said its human rights envoy for Myanmar will probe escalating violence in the country, including a military crackdown on Rohingya Muslims, when she visits next week.
UN special rapporteur Yanghee Lee's 12-day trip, starting on Monday, will also take her to Kachin state, where thousands have been displaced by fighting between ethnic rebels and the army.
Intensifying clashes between Myanmar's military and ethnic minorities has undercut Aung San Suu Kyi's vow to bring peace to the country following her party's elevation to government last March.
The Nobel prize winner has also faced strong international criticism for failing to rein-in a months-long military crackdown on Rohingya villagers in northern Rakhine State.
Areas of Rakhine have been in lockdown since October, sending tens of thousands of the Rohingya minority fleeing to Bangladesh.
Lee has slammed the lockdown as "unacceptable" and called for an investigation into claims troops have raped, murdered and tortured civilians from the Muslim minority.
The army vehemently denies the allegations.
"The last few months have shown that the international community must remain vigilant in monitoring the human rights situation there," Lee said in a statement on Friday.
"Apart from what is happening in Rakhine, the escalation in fighting in Kachin and Shan (state)... is causing some disquiet regarding the direction that the new government is taking in its first year."
Lee's criticism of the treatment of the Rohingya, who are loathed by many within Buddhist majority Myanmar, has seen her face threats and demonstrations on previous visits.
Hardline Buddhist monk Wirathu caused outrage when he called her a "whore in our country" for criticising controversial legislation considered discriminatory to women and minorities.
Myanmar's government says its troops in Rakhine are carrying out legitimate clearance operations to hunt down "terrorists" who attacked police border posts in October.
On Wednesday an official commission probing the violence dismissed claims security forces are trying to force the Rohingya out of the country and said there was no evidence troops had carried out rape.
But days earlier the government detained eight members of the police after a video emerged showing officers beating and kicking unarmed Rohingya villagers.