Arab coalition raids kill 16 Yemenis: rebels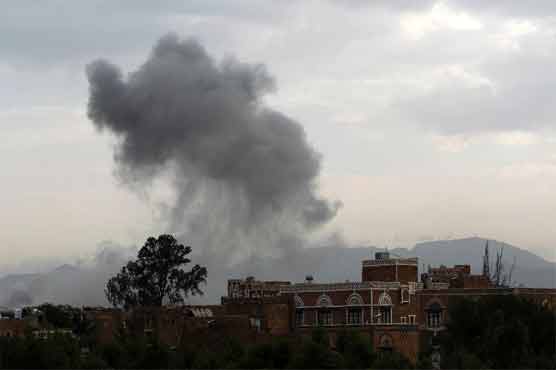 Saudi-led coalition warplanes struck a home in Yemen's rebel-held Saada province, killing 16 people.
SANAA (AFP) - Saudi-led coalition warplanes struck a home in Yemen s rebel-held Saada province, killing 16 people, including women and children, the Iran-backed insurgents said on Wednesday.

Residents said the air raids hit the house overnight, while the Huthi rebels sabanews.net website reported that the victims were "mostly children and women from three families".

There was no immediate reaction from the coalition, and AFP was unable to confirm the report from independent sources as Saada is under the rebels complete control.

The Arab coalition launched a military campaign against the Huthis and their allies in March 2015, after the Shiite rebels closed in on Gulf-backed President Abedrabbo Mansour Hadi in his southern refuge in Aden forcing him into exile.

Saada and surrounding parts of northern Yemen have long been strongholds for the Huthis.

But they later joined up with forces with loyal to former president Ali Abdullah Saleh, before seizing Sanaa in September 2014 and forming their own governing body.

The coalition has stepped up its air raids since three months of peace talks in Kuwait collapsed earlier this month.

The rebels have also intensified their attacks on the Saudi border.

On Wednesday, a Saudi border guard, Corporal Abdullah Madkhali, was killed after shelling from Yemen hit a frontier post in the Jazan region, the kingdom s interior ministry said.

Cross-border fire from Yemen has killed about 100 civilians and members of the security forces on the Saudi side since the war began.

In Yemen itself, more than 6,600 people, mostly civilians, have been killed since March 2015 and more than 80 percent of the population has been left in need of humanitarian aid, according to the UN.

The latest escalation prompted UN envoy Ismail Ould Cheikh Ahmed to call Wednesday for a return to a ceasefire in Yemen which he said was "critical" to renewing peace talks.