UN chief to meet Saudi prince amid Yemen row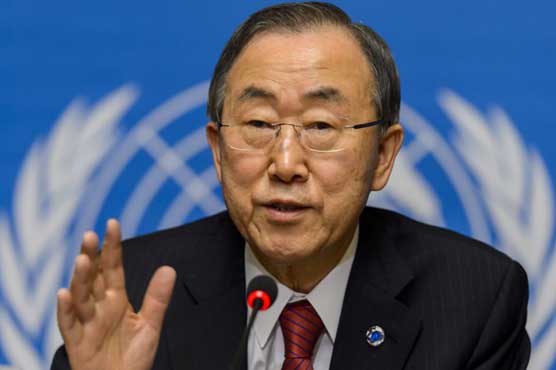 President Obama praised Saudi efforts to reach a political agreement to end conflict in Yemen
UNITED NATIONS, United States, June 20, 2016 (AFP) - UN chief Ban Ki-moon will meet with Saudi Arabia s deputy crown prince Mohammed bin Salman Wednesday as the world body and Riyadh lock horns over the conflict in Yemen.
The two are to meet at midday at UN headquarters in New York, said Ban s deputy spokesperson Farhan Haq, who gave no details of their agenda.
Tensions flared recently when the UN briefly blacklisted the Saudi-led coalition in Yemen, after an expert report found it responsible for 60 percent of the 785 children killed in the country last year.
The blacklisting infuriated Saudis, and the UN removed the coalition from the list pending a fact review.
Ban went on to publicly accuse Riyadh -- a major UN donor -- and its allies of financial blackmail, saying they threatened to cut off funds to certain UN agencies, including a Palestinian aid program.
Saudi Arabia has rejected both those charges and the report s findings.
The Riyadh-led military intervention is supporting the Yemeni government in its fight against Iran-allied Huthi Shiite rebels, primarily through air strikes that began in March 2015.
The Saudi government has requested that the UN send a team of experts to the coalition headquarters in Riyadh to jointly review the report and for the UN to provide details on its sources and methods.
The UN has not yet responded to the invitation and has indicated that any such meetings should take place in New York.
Prince Mohammed holds great sway in the Saudi hierarchy, and also serves as the country s defense minister.
He met Friday with US President Barack Obama, as well as Secretary of State John Kerry, Defense Secretary Ashton Carter, Treasury Secretary Jacob Lew and CIA Director John Brennan.
President Obama praised Saudi efforts to reach a political agreement to end conflict in Yemen.