Last Updated On 28 September,2015 07:29 pm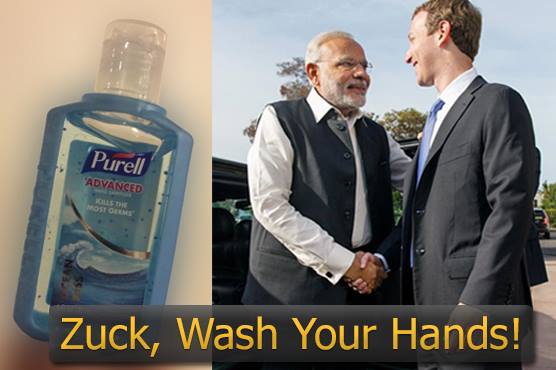 According to a website report, 250 bottles have been dispatched to Mark Zuckerberg
(Web Desk) – A group of activists known by the name of Alliance for Justice and Accountability is planning to send Mark Zuckerberg hundreds of hand sanitizer bottles after the Facebook founder met with Indian PM Narendra Modi. The act of sending the bottles, said the activists, is to help Mark Zuckerberg wipe off the blood that the Indian premier has on his hands.
Referring to the 2002 mass religious riots in the constituency of Gujrat, where Modi was the Chief Minister, the activists claim that the current Indian PM has blood of more than 1000 people on his hand.
---

"The American public – and in particular, the leaders of Silicon Valley – must remember that Modi is not simply a prime minister making a trade visit, he is a man responsible for genocide," said a spokesperson for the collective.

---
The said campaign which can be viewed here invites people to fill forms so a hand sanitizer can be sent out on the behalf. Each bottle contains name of one the 2002 Gujrat riot victims, according to the website. According to a website report, 250 bottles have been dispatched to Mark Zuckerberg.
#ModiFail, a trend on twitter has also higlighted the past atrocities and current protests by people of different nationalities against Narendra Modi:
Happening now #IndiaBlockadesNepal . #UnwelcomeModi #modifail @narendramodi @nbcbayarea #Nepal #NepalConstitution pic.twitter.com/pI5I2zuqVa

— (@tistung) September 28, 2015
Massive protests mark Modi's visit to Silicon Valley #modiFail #rejectmodi pic.twitter.com/ZOPzatSbnX

— R. fAISAL (@ranafaisalcom) September 28, 2015
PM Narendra Modi has also faced backlash on his statement in which he stated that he supports Digital Rights while pursuing an opposite policy back home:
Eight uncomfortable questions PM Modi could face in US #ModiFail http://t.co/cjD4xrHjKe pic.twitter.com/kqvNqjvXiQ

— Right to Dissent (@Kractivist) September 28, 2015
The site has posted a series of pictures which show that it is determined to make Mark Zuckerberg wash his hand or till the product runs out:
Their website stated that they will send more of the product to make sure Zuckerberg washes his hands: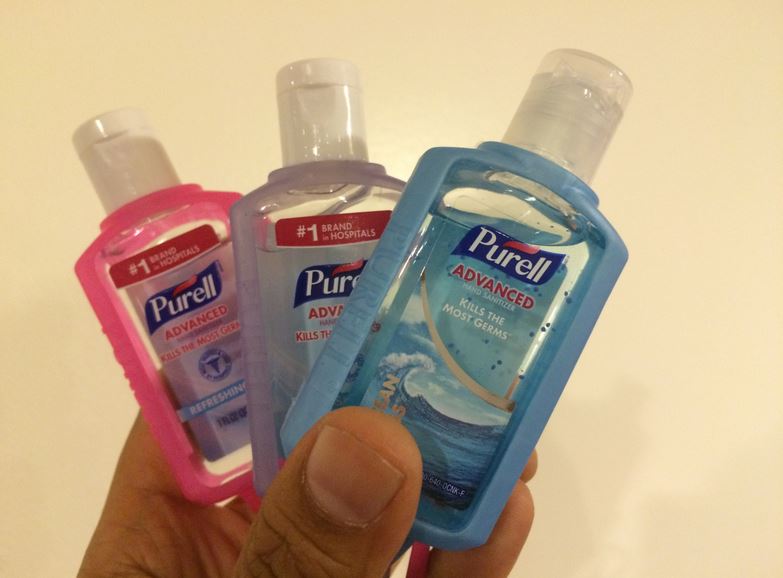 And said that as the blood on Modi s hands maybe too much to wipe for Zuckerberg without the additional supply, more will be sent: