Last Updated On 13 August,2015 About 0 seconds from now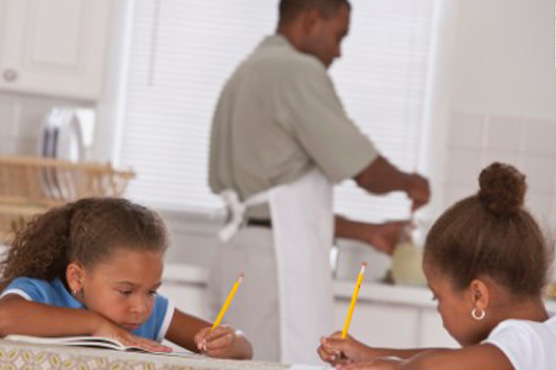 Primary school children are getting three times more homework than recommended
WASHINGTON (AFP) - With youngsters in the United States getting ready to go back to school, a new study indicates that the homework they bring home is adding to "family stress."
Researchers studied 1,173 English- and Spanish-speaking parents in Rhode Island with children in kindergarten through high school to take stock of the impact of homework.
They focused on "the 10-minute rule" -- the principle, set in 2006 by the NEA teachers union -- that the time kids spend on homework should be the equivaliant of their grade level times 10.
Thus, a first grader should get 10 minutes of homework a day, a seventh grader 70 minutes and a 12th grader 120 minutes.
In fact, the study -- in the current issue of the American Journal of Family Therapy -- found that primary school children were getting three times more homework than recommended under the 10-minute rule.
"Family stress ... increased as homework load increased and as parent s perception of their capacity to assist decreased," it added.
"The amount of homework load reported also varied significantly between English and Spanish speakers, as it did between parents with limited education and those with advanced education."
The study recommended better application of the 10 minute rule, and homework assignments that call for parents to be supportive mentors, not skilled tutors.