Last Updated On 19 January,2015 About 0 seconds from now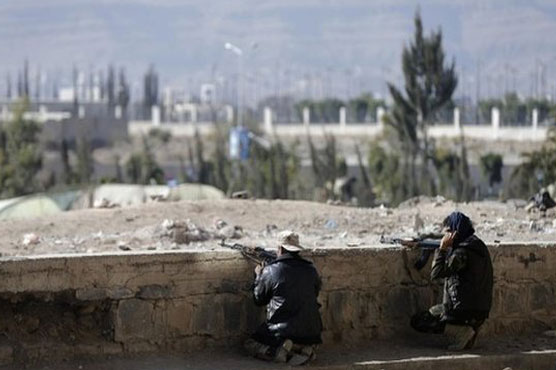 2 people killed and 14 wounded in fighting, the first major clashes since the militia overran Sanaa.
SANAA (AFP) - Yemen s Prime Minister Khalid Bahah escaped unharmed after his convoy came under fire from Huthi fighters on Monday, an official said, as clashes between troops and the Shiite militia raged in the capital.
At least two people were killed and 14 others wounded in the fighting, the first major clashes since the militia overran Sanaa unopposed in September, a medical source said.
Huthi militiamen opened fire on a convoy carrying Bahah in Sanaa shortly after he left the residence of President Abdrabuh Mansur Hadi, Information Minister Nadia Sakkaf said.
Sakkaf said on Twitter that Bahah met Hadi and a representative of the Huthis to discuss how to bring about a ceasefire.
She said that the convoy of Huthi representative Saleh al-Sammad also "came under fire" but did not elaborate.
Sakkaf said the Huthis had taken "complete" control of state television and the official Saba news agency.
"Yemeni satellite channel is not under state control, nor is state news agency Saba. The Huthis have completely controlled them and are refusing to publish any government statements," she wrote.
The Shiite gunmen who overran Sanaa in September had allowed state media to continue to publish news released by the government.
Heavy clashes erupted Monday between troops guarding the presidential palace in southern Sanaa and Huthi gunmen.