Last Updated On 13 January,2015 About 0 seconds from now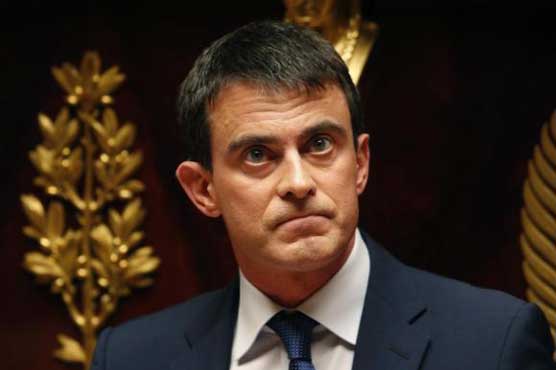 Valls for tighter surveillance, other anti-terrorism measures as part of "war" against radical Islam
PARIS: (AP) - French Prime Minister Manuel Valls is urging tighter surveillance and other anti-terrorism measures as part of a "war" against radical Islam, after France s worst terrorist attacks in decades.
In a rousing, indignant speech Tuesday, Valls said that "serious and very high risks remain" and warned the French not to let down their guard. He said he wanted new surveillance of imprisoned radicals, and told the interior minister to come up with new security proposals in the coming days.
A man was sentenced to four years in prison Tuesday for defending last week s attacks, in a sign that France may be already beefing up actions against extremism.
Valls also vigorously denounced anti-Semitism and urged French Jews to stay in France.