Last Updated On 07 January,2015 About 0 seconds from now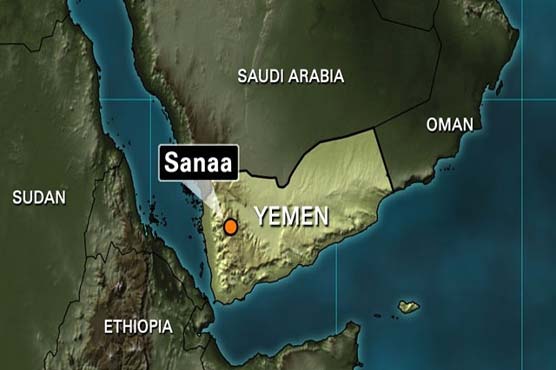 There was no immediate claim of responsibility for Wednesday's attack.
SANAA (AP) - A suicide bomber driving a minibus full of explosives killed at least 15 people Wednesday morning near a police academy in the heart of Yemen s capital, Sanaa, security officials said.
The blast wounded at least 40 people, officials said. The officials spoke on condition of anonymity as they weren t authorized to brief journalists.
At the scene of the blast, the dead and wounded lay on a sidewalk against a wall. Water sprayed by firefighters to extinguish the blaze mixed with their pooled blood. A police officer s certificate sat in it, soaked crimson. A charred taxi cab smoked near what remained of the minibus, meters (yards) from a gate for the police academy.
No one immediately claimed responsibility for the attack. Yemen s local al-Qaida branch, targeted in frequent U.S. drone strikes in the country, has carried out similar attacks in the past. Washington considers al-Qaida in Yemen to be the world s most dangerous branch of the terror network as it has been linked to several failed attacks on the U.S. homeland.
The blast comes as Shiite rebels known as Houthis seized large areas of Yemen, including Sanaa, earlier this year as part of a protracted power struggle with President Abed Rabbo Mansour Hadi. Their critics view them as a proxy for Shiite Iran, charges the rebels deny. Al-Qaida militants have targeted the rebels in bombings in the past.
An al-Qaida suicide bomber killed at least 24 people on Dec. 31 in an attack on Houthis as they commemorated the birth of the Prophet Muhammad.