Last Updated On 05 January,2015 About 0 seconds from now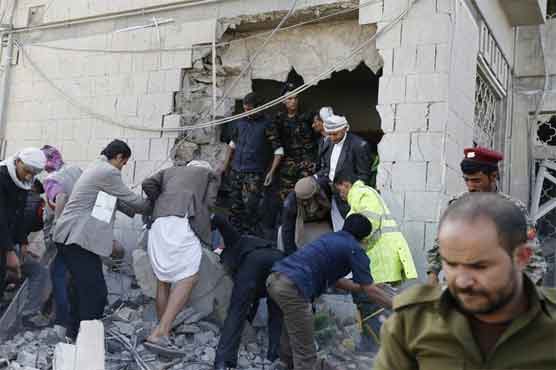 Al Qaeda militants bombed an office of Shiite Houthi rebels in Yemen, killing six Houthis.
SANAA (AP) - Al Qaeda militants bombed an office of Shiite Houthi rebels south of Yemen s capital Sunday, killing six Houthis and wounding 31, officials said.

Police said the bombing in Dhamar province, some 100 kilometers (62 miles) from Sanaa, targeted a local headquarters of the Houthi movement, which has seized a string of Yemeni cities, including the capital.

One of the dead was a journalist who worked for a Houthi-affiliated television station, they said, speaking on condition of anonymity because they were not authorized to brief journalists. Houthis have surrounded the area and were preventing people from taking photos.

Al Qaeda s local affiliate in Yemen claimed responsibility in a statement posted on its Twitter account.

The Houthis, backed by ousted President Ali Abdullah Saleh, are one of the strongest Yemeni factions locked in a bloody power struggle with President Abed Rabbo Mansour Hadi. They say they are taking on Al Qaeda and fighting corruption. Their critics view them as a proxy for Shiite Iran, though the rebels deny this.

On Wednesday, a suicide bomber attacked a ceremony hosted by the Houthis commemorating the birth of the Prophet Muhammad, killing at least 24 people and wounding nearly 50 further south of the capital. Other related clashes to the east between tribesmen and army troops killed six soldiers and two tribesmen a few days before the suicide bombing, while gunmen killed two Houthi fighters on Saturday.

The Houthis have recently beefed up their security measures and public deployments in Sanaa for fear of attacks by militants from Al Qaeda.

In a separate incident, the Defense Ministry said that a suspected Al Qaeda militant shot dead an army brigadier general in the country s southeastern Shabwa province.