Last Updated On 07 September,2014 About 7 years ago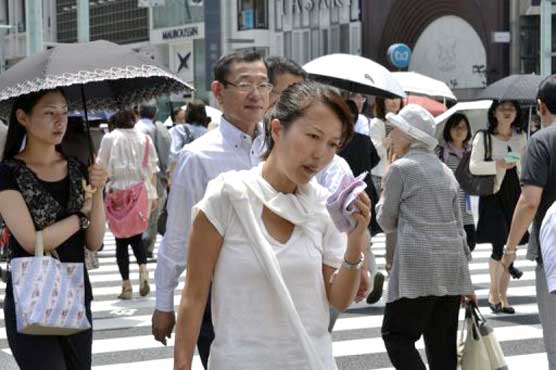 gender equality encouraged
TOKYO (AFP) - Japanese Prime Minister Shinzo Abe's appointment of a record number of women to his cabinet highlights efforts to power the economy by boosting the female workforce -- but he faces myriad challenges turning that vision into reality.
On Wednesday, Abe gave key jobs -- including the justice ministry and oversight of the embattled nuclear power sector -- to women, who now make up more than a quarter of the 18-strong cabinet.
"Creating a society where women can shine is a big challenge that the Abe cabinet is taking on," said the conservative premier, who swept to power in late 2012 on a ticket to kickstart the lumbering economy.
The move followed growing calls for Japan to make better use of its highly-educated but underemployed women as a rapidly ageing population strains the public purse.
Tokyo wants to boost the ratio of women in senior positions to 30 percent by 2020, up from 11 percent now, one of the lowest rates in the world.
Dozens of Japan's biggest firms -- including Toyota, Panasonic and All Nippon Airways -- recently announced targets for boosting the number of executive women.
But the task is a daunting one in a country where sexist attitudes are still prevalent and men dominate politics and business.
Long working hours, boozy after-work sessions with the boss, and not enough childcare facilities are also among the reasons why many working Japanese women opt to stay at home or give up hopes of promotion after having children.
"The corporate gender gap in Japan is thought to be a result of indirect discrimination against women," said Kazuo Yamaguchi, a sociology professor at the University of Chicago.
"For example, willingness to work long hours seems to be a condition for promotion for women, but not for men.
"Another example is a corporate practice of placing women in positions that have fewer opportunities for promotion despite high job-performance evaluations."
- 'Skewed situation' -
======================
Chie Kobayashi, a mother of two, transferred to Nissan's Brazil office in 2005, becoming the first working mother at the Japanese automaker to work overseas.
"I had been hoping to work in a foreign country since I was young and single," said Kobayashi, 46, now the Tokyo-based head of Nissan's diversity development office.
"But in my younger days the opportunities for working abroad or receiving training overseas often fell to male workers. For women, those chances were rare."
Kobayashi, who joined Nissan straight out of university, credits a tie-up with France's Renault in 1999 for boosting her job choices.
"Compared with other Japanese companies, Nissan is probably advanced in terms of diversity in personnel, as it was forced to change when it joined with Renault," she told AFP.
But Kobayashi cast doubt on the government targets.
"If you try to achieve numerical targets by any means, it could bring about a skewed situation such as lenient performance assessments for women," she said.
"What is important is giving equal job opportunities to both men and women."
Meaningful change in company demographics will only come if more Japanese women want to work and the environment welcomes them, added French sociologist Muriel Jolivet, who has been living and teaching in Japan for years and has written several books on Japanese society.
"These kind of (numerical) goals don't mean anything," she said.
Old attitudes can be another barrier, an issue highlighted this summer when a member of Abe's ruling Liberal Democratic Party (LDP) admitted he hurled sexist taunts at a Tokyo assemblywoman during a council debate on motherhood.
The embarrassing episode did little to burnish the feminist credentials of Abe's government, which is set to host a female leadership meeting in Tokyo this week, with International Monetary Fund chief Christine Lagarde delivering a keynote address.
"If Japanese women can really work together to get more women through the political party system... (and there are) more people articulating perspectives about women's needs... then I think this kind of misogynist criticism you're seeing will start to recede," Helen Clark, head of the United Nations Development Programme, told AFP in a July interview.
- 'Step by step' -
==================
Some firms are moving to more flexible workplaces and shrinking Japan's notoriously long overtime hours.
Toyota is planning to set up a fund to encourage female students to join male-heavy sectors, such as the auto industry.
But Nissan's chief Carlos Ghosn has called for a go-slow approach, saying Abe's targets are too ambitious.
"We have to go step by step to avoid failures that would be counter productive," he said.
Kimie Iwata, 67, a director at Japan Airlines and a former senior official in the labour ministry, was more upbeat on voluntary targets among the nation's firms.
But it was fears about the economy -- not women's rights -- that were behind the change in corporate Japan, she added.
"In the past, Japan's business community wasn't moved by the logic of women's rights," Iwata said.
"They first became serious about empowering women due to concerns about the economy."