Iraq militants attack Baghdad court, kill prisoners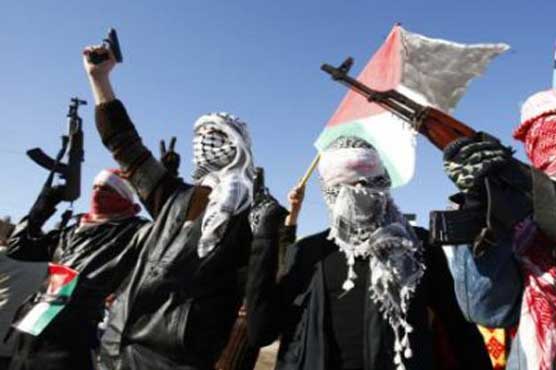 The authorities have blamed a variety of external factors for the violence.
BAGHDAD (AFP) - Militants killed 10 people in an assault on a Baghdad court involving suicide bombers and shot dead five army officers in attacks Thursday amid a surge of post-election violence.
The attacks were the worst in unrest that left 25 people dead nationwide, part of a protracted spike in bloodshed as officials tally votes from Iraq s April 30 parliamentary election.
The authorities have blamed a variety of external factors for the violence, such as the civil war in neighbouring Syria, but critics say the Shiite-led government must do more to reach out to disgruntled minority Sunnis in order to undermine support for militancy.
In Thursday s deadliest attack, militants assaulted a court in central Baghdad, killing 10 people and wounding dozens.
Twin suicide bombings, one of which involved an attacker setting off a car bomb, came minutes apart during morning rush hour in the commercial district of Karrada, near a crossroads that is the site of a hospital, a police headquarters and the court complex.
"What happened near the Karrada court was an attempt by terrorists to break into the court," said Baghdad security spokesman Brigadier General Saad Maan, adding that security forces had "foiled" the assault.
Maan also added that "we lost some security forces" in the first blast, and said the overall toll could have been higher still had security personnel not killed a third suicide attacker.
Ambulances rushed to the scene of the attacks as smoke rose above the city, while security forces closed off nearby roads, worsening already tight morning gridlock.
- Off-duty officers murdered -
Elsewhere in Baghdad on Thursday, a car bomb near a row of shops in a predominantly Shiite neighbourhood killed at least four people, while violence outside the capital left 11 dead.
In Salaheddin province, militants seized a vehicle transporting five off-duty army officers in civilian clothes and killed them, officials said. The car s driver was set free, however.
The officers, who varied in rank between lieutenant and major, were on their way to their unit which is part of the force battling anti-government fighters in the western province of Anbar.
Attacks on Baghdad s outskirts and in the restive northern city of Mosul left six others dead.
The violence comes two days after a wave of nationwide bloodshed, including nine car bombs in Baghdad alone, killed 42 people in Iraq s deadliest day since the general election.
The security forces have trumpeted wide-ranging operations targeting militants, and on Thursday said they killed at least 80 militants, the vast majority of them west of Baghdad in areas that have been contested between government forces and insurgents.
Despite the authorities claims that the offensives are having an impact, the violence has continued unabated.
Thursday s violence was the latest in a protracted surge that has killed more than 3,300 people this year.
Results from last month s election are not expected until later this month, but political parties have already begun manoeuvring to try to form alliances, with incumbent Prime Minister Nuri al-Maliki bidding for a third term in power.
Maliki s opponents blame him for a marked deterioration in security as well as what they say is insufficient improvement in basic services and rampant corruption.