Attacks after deadly Egypt demos shatter relative calm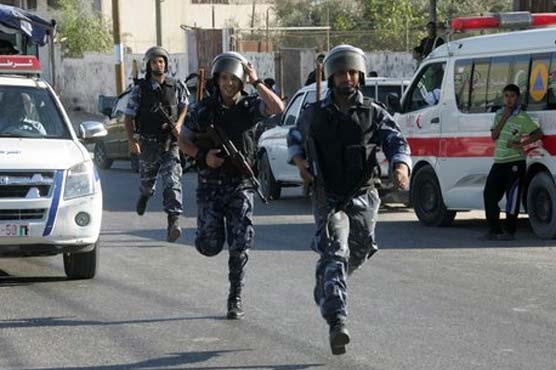 At least nine people were killed in a wave of deadly attacks in Egypt on Monday.
CAIRO (AFP) - Suspected militants killed nine people in attacks in Egypt on Monday, a day after clashes between Islamists and police left dozens dead and dashed hopes of restored calm after president Mohamed Morsi s ouster.
In south Sinai, a car bomb explosion outside provincial police headquarters killed three policemen, the interior ministry said, and gunmen shot dead six soldiers near the Suez Canal city of Ismailiya.
The attacks came a day after Islamists, hoping to galvanise their flagging protest movement, clashed with police as they tried to march on a Cairo square steeped in symbolism.
Assailants firing rocket-propelled grenades on Monday also damaged a satellite communication dish in Cairo that routes international calls, police said.
Before dawn on Monday, unidentified gunmen also exchanged fire with soldiers near the Giza pyramids for nearly half an hour, with no casualties reported, a security official said.
At least 51 people were killed the previous day in clashes, mostly in Cairo, in the worst violence in Egypt since mid-August when police dispersed two Islamist protest camps.
Police, joined by civilians opposed to the Islamists, fired tear gas and shots at the protesters when they tried to reach Tahrir Square in central Cairo.
Police say the Islamist protesters used firearms in the clashes.
The renewed violence appeared aimed at frustrating plans by the military-installed government to move ahead three months after the army toppled Morsi.
With its economy propped up by aid from Arab Gulf countries, the interim government has sought to persuade investors and tourists to return to the country.
Since Morsi s overthrow and detention, police have arrested more than 2,000 of his Islamist supporters and the military has sought to quell a wave of militant attacks in north Sinai.
But after weeks of relative calm, the violence in the past 48 hours in the capital and south Sinai, which is dotted with tourist resorts, has shattered the appearance of restored security.
The Islamist coalition behind Sunday s protests has called for further protests on Friday to converge on the same square, Tahrir, in central Cairo.
"No one will prevent us from going there, regardless of the sacrifices," the Anti-Coup Alliance said late Sunday.
The square, where the military had held celebrations on Sunday to mark 40 years since the Arab-Israeli war, is highly symbolic for both supporters and opponents of Morsi.
Hundreds of thousands of people had filled the square in February 2011 to force president Hosni Mubarak to resign, and again last June and July to urge the army to depose his successor Morsi.