N. Korea test-fires another short-range missile
Last Updated On 19 May,2013 About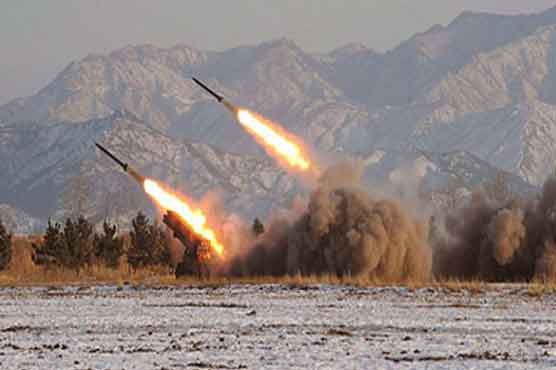 The South condemned launches, even though they only involved short-range missiles.

SEOUL (AFP) - North Korea on Sunday test-fired a short-range missile off its east coast, its fourth in two days, a Seoul official said.
The guided missile was fired into the East Sea (Sea of Japan) on Sunday afternoon, a defence ministry spokesman told AFP without elaborating.
On Saturday the communist state fired three short-range missiles off the east coast, apparently as part of a military drill, at a time when cross-border tensions remain high.
The South and US forces had earlier been on heightened alert for any test of medium-range Musudan missiles by the North, which for weeks made threats of nuclear or conventional attacks on Seoul and Washington.
The South condemned Saturday's launches, even though they only involved short-range missiles.
They pose threats to the region and should be "stopped immediately", said the Seoul ministry that handles cross-border affairs on Sunday.
"We find it deplorable that the North does not stop provocative actions such as the launch of guided missiles yesterday," said unification ministry spokesman Kim Hyung-Seok, speaking before the latest launch.
"We call on the North to take responsible actions for our sake and for the sake of the international community."
The US State Department Saturday urged the North to exercise restraint, without specifically commenting on the launches.

---
---
Advertisement