French scientists revive 50,000 years old 'zombie virus' in frozen lake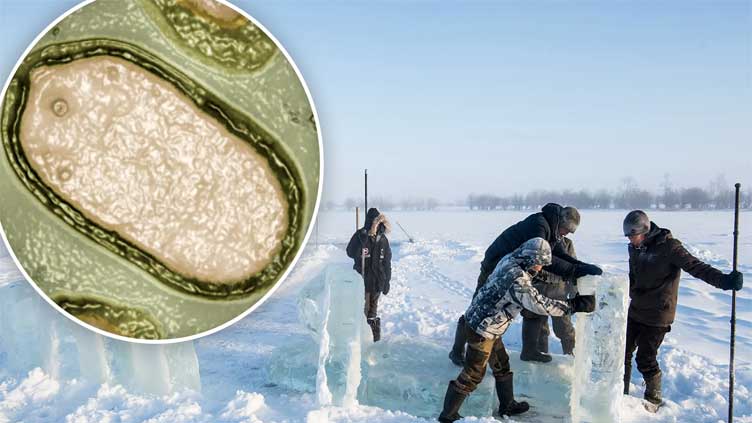 WeirdNews
French scientists revive 50,000 years old 'zombie virus' in frozen lake
Dunya News (Web Desk) – Scientists warn about another pandemic after COVID-19. An infectious 'zombie virus' has been resurrected after almost 50,000 years of staying frozen in a Russian lake.

Scientists from the French National Centre for Scientific Research recently stated that they have found 13 viruses lying dormant in a layer of the Siberian permafrost. It has been confirmed that after all these years of staying frozen, the virus can still infect creatures. They have named the oldest virus "Pandoravirus Yedoma."

A research report named "An update on eukaryotic viruses revived from ancient perma-2 frost" sparked fears of yet another pandemic soon after the revival of this zombie virus. Reports say that this can be the cause of increasing global warming. This has unsettling effect of 'releasing organic materials frozen for up to a million years'- possibly deadly germs included.

Scientists have described the reason as the cycle of decomposition of organic matters caused by melting ice mixes them with carbon dioxide and methane increasing the greenhouse effect, rushing the melt. As climate change continues to increase the Earth's temperature, massive amount of glaciers and permafrost will continue to melt, resulting in the release of microbes trapped in them into the atmosphere, which can cause havoc.

While the Pandora virus was discovered in a frozen lake in Russia, others have been discovered from mammoth fur and intestines of Siberian wolves.