Published On 19 May,2021 10:05 am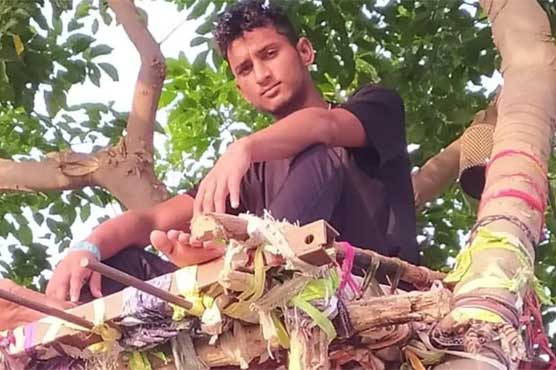 Indian student with positive coronavirus test spends 11 days on tree
TELANGANA (Web Desk) – An 18-year-old student with positive coronavirus test has been isolating himself on a tree for 11 days in Telangana's Nalgonda to save his family from contracting the infection.

Shiva has built himself a Covid 'ward' with a bed made of bamboo sticks fastened to the branches of a tree in the compound of his home.
---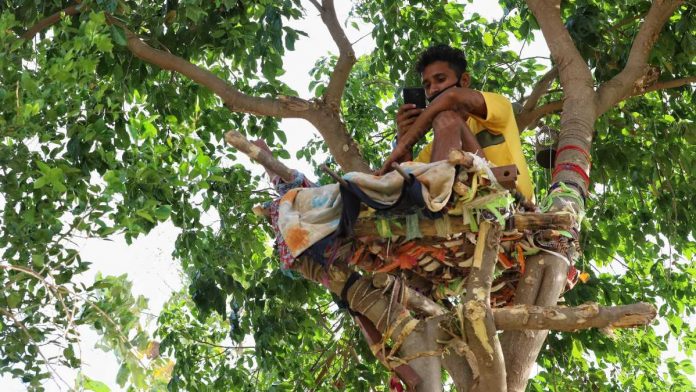 ---
"There was no isolation centre here. Two days ago, they converted the ST hostel into a centre … up until then we had nothing and I don't know if there are any such centres in other villages … I don't think so. What else can I do?," Shiva told.

"I don't know if the village volunteers told the sarpanch about me testing positive. No one in my village came forward to help me. They're all scared of the virus … they're not stepping out of their homes," he added.