Published On 03 May,2021 09:34 am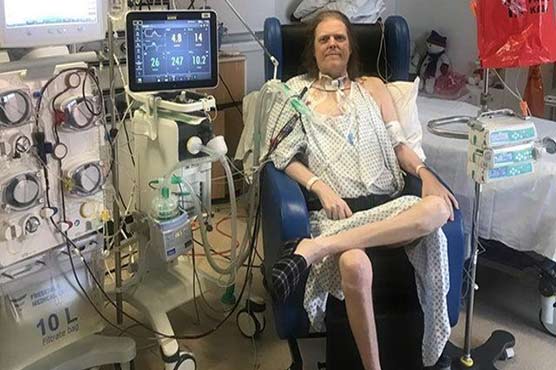 UK man spends over a year in hospital due to coronavirus
LEEDS (Dunya News) – United Kingdom (UK) man Jason Kelk has been added in the list of longest patient of coronavirus as he has spent more than a year in intensive care at St James Hospital after contracting the infection in March 2020.

The 49-year-old patient said, "At the moment I'm feeling pretty good. It's been a long journey to get here, but now it actually feels like I've got someplace to go. I've got a destination."

Jason is still using ventilator and a kidney filter.

His wife Sue Kelk told, "It's been a really long, horrible journey. For three weeks it was touch and go. He was really, really sick. I got to the point where I wished he had died in April because nothing was going right… he was really suffering. It was awful."