Toyota plans to convert older vehicles with zero emissions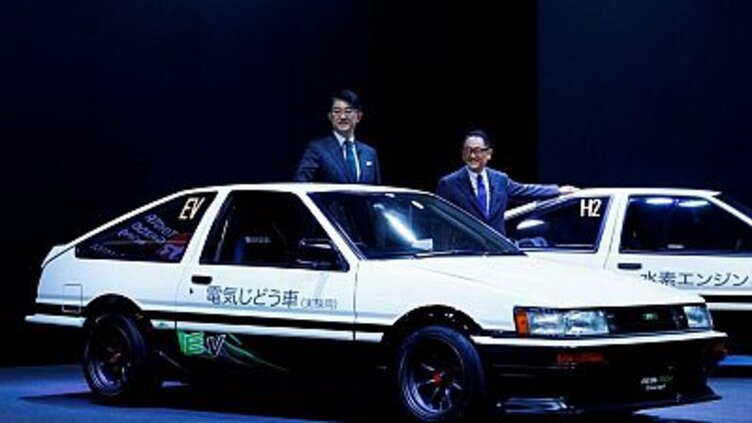 Technology
Remodeling existing vehicles necessary to reach zero carbon emissions target by 2050, Akio Toyoda
JAPAN (Reuters) - Toyota Motor on Friday displayed zero-emission versions of its 1980s sports series in an eye-catching effort to demonstrate that cars can be clean while appealing to old-school petrolheads.
The Japanese carmaker showcased two automobiles from the AE86 generation, one converted as a battery-electric car and the other as a hydrogen-engine model, during an industry exhibition for customized cars in Chiba, east of Tokyo.
In order to reach a target of zero carbon emissions by 2050 it is necessary to investigate the possibility of remodeling existing vehicles, according to Toyota President Akio Toyoda. Only one in every 20 automobiles in Japan are brand new, while the majority of older vehicles use gasoline.
During the ceremony, Toyoda, a self-described car enthusiast and race car driver remarked, "It s crucial to leave a choice for automobiles that are already cherished or owned by someone."
Toyota intends to invest $70 billion to electrify its cars and increase battery production. Toyota hopes to sell at least 3.5 million battery electric vehicles (BEVs) in 2030.