Historic Macau Grand Prix returns to Las Vegas of the east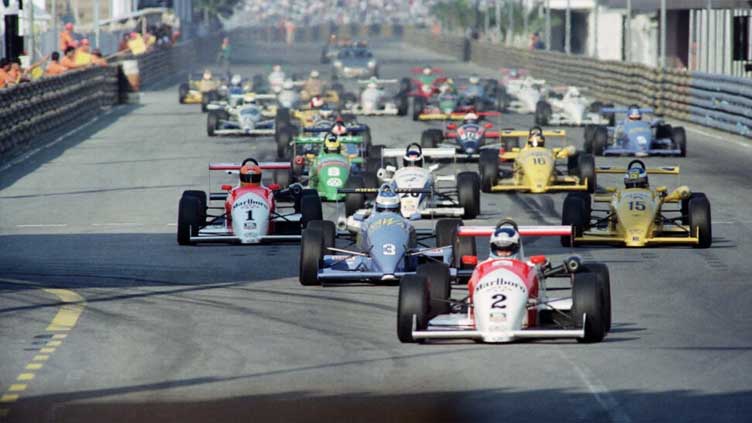 Sports
It has also been a proving ground for F1 stars of the future
Macau (AFP) – Ayrton Senna and Michael Schumacher both conquered the Formula 3 Macau Grand Prix on its treacherous street circuit before becoming legends of motor racing.
This week the historic race meeting celebrates its 70th edition, having helped transform a once-sleepy Portuguese colony into a Far East party town famous for its casinos.
The F1 circus might have landed in Las Vegas, but Asia's petrol heads and high rollers have returned to the Chinese territory of Macau after the grand prix took an enforced break of four years because of the pandemic.
Just an hour's ferry ride west of Hong Kong, Macau has a licence to thrill -- on and off the track -- with its intoxicating mix of high-octane action and neon-lit 24-hour entertainment.
It boasts a resort strip modelled on Las Vegas complete with replica Eiffel Tower, the biggest casino floor in the world and a gambling turnover that regularly eclipses that of Nevada's Sin City. Unlike F1's newest stop in the United States, it also has a grand prix steeped in history.
It was founded in 1954 when Macau was in the post-war economic doldrums and its main exports were matches and fireworks. The combination of Formula 3, touring cars and motorbike racing on the challenging -- and sometimes deadly -- 6.2km (3.8 miles) Guia street circuit became a catalyst for Macau's astonishing growth.
It has also been a proving ground for F1 stars of the future. Future world champions Lewis Hamilton, Sebastian Vettel and Nico Rosberg all showed off their precocious skills on the circuit that twists through Macau's modern skyline and colonial architecture.
"If they're quick round here, they're going to be pretty quick round anywhere," Tim Huxley, a Hong Kong-based businessman and former racing team owner, told AFP in the paddock.
"It's a real mark of talent." A 19-year-old Hamilton was second in 2004, beaten only by another future Formula One star in Robert Kubica. Rosberg was fourth. There may have been a glimpse of another starlet on Friday as Luke Browning, a 21-year-old Englishman attached to Williams racing, set the fastest F3 lap on his Macau debut.
"This is the race that a lot of Formula One team principals pay a lot of attention to," added Huxley. "It really does show good potential."