Paralympian Oscar Pistorius denied parole a decade after killing girlfriend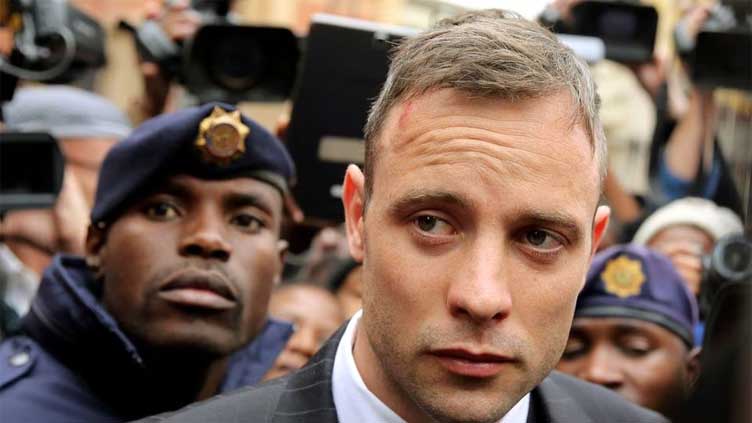 Sports
Pistorius to appear at parole hearing next year, say authorities
JOHANNESBURG (Reuters) - Former South Africa Paralympic star Oscar Pistorius, jailed in 2016 for killing his girlfriend Reeva Steenkamp, has been denied parole, South Africa's prison authorities and a lawyer for the victim's family said on Friday.
Once the darling of the Paralympic movement for pushing for greater recognition and acceptance of disabled athletes, Pistorius shot dead Steenkamp, a model and law student, in his bathroom on Feb. 14 - Valentine's Day - in 2013.
The athlete, known as "Blade Runner" for his carbon-fibre prosthetic legs, went from public hero to convicted murderer in a trial that drew worldwide interest. He was jailed in 2016, initially for a six-year term, but had that sentence increased to 13 years after an appeal by prosecutors who argued it was too lenient.
The Department of Correctional Services said in a statement on Friday that Pistorius, aged 36, had not completed the minimum detention period required to be considered for parole.
"Come August 2024, he would have reached the minimum detention period, then the (parole) board will make a decision," prison spokesperson Singabakho Nxumalo told a media briefing.
"He will have to appear again next year. And then we look into the profile and make a decision in terms of his placement. But for now, it was a matter of saying he has not served the minimum detention period." Steenkamp's family had opposed the bid, their lawyer Tania Koen told Reuters.
"I've just received a call from the parole board. It is a huge sense of relief for June," she said, referring to Reeva's mother. June Steenkamp had earlier said she was feeling nervous as she arrived at Atteridgeville prison near the capital Pretoria for the closed-door hearing.
"While we welcome today's decision, today is not a cause for celebration," Koen said on behalf of Reeva's parents. "We miss Reeva terribly and will do so for the rest of our lives. We believe in justice and hope that it continues to prevail."