Cirstea credits Johansson for late career revival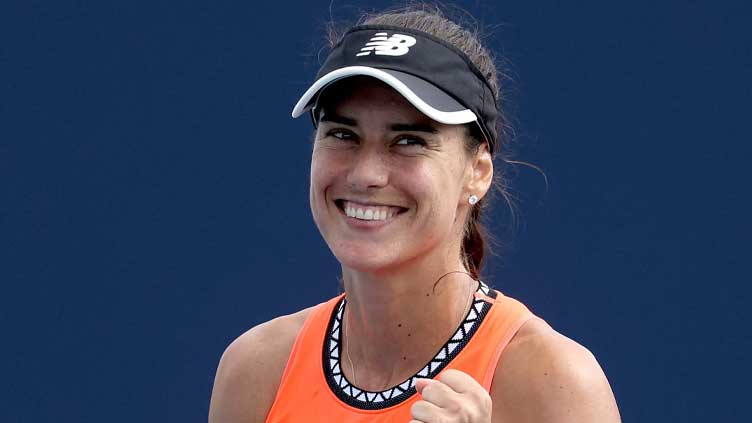 Sports
The 32-year-old Romanian has followed up her run to the last eight at Indian Wells
Miami Gardens (United States) (AFP) – Sorana Cirstea reached the quarter-finals of the Miami Open for the first time with victory over Czech Marketa Vondrousova on Monday as she continued her unexpected late career revival.
The 32-year-old Romanian has followed up her run to the last eight at Indian Wells - her best ever showing at the Californian event - with another impressive showing in South Florida.
In both tournaments she knocked out world number four Caroline Garcia and not surprisingly she is brimming with confidence. "When you play good, everything becomes a bit more automatic," she said.
"You don't think so much. Tennis is a bit more simple. When you're struggling with confidence, you're overthinking every shot and you are playing in your mind at each point and you tend to complicate things," she said.
But there is much more to Cirstea's upsurge in form, after 17 years as a professional, than simply self-belief. Cirstea has proven the truth behind the sporting cliche, that a player should never stop learning, by radically rethinking her approach to the game under the guidance of Swedish coach Thomas Johansson.
After injury cut her season short after the US Open last year, Cirstea turned to 2002 Australian Open champion and former world number seven Johansson in search of some ideas.
The impact wasn't immediately evident in results but has been clear to see in her performances on the "Sunshine Swing." "He made me a bit more aware of everything. He taught me a bit of tennis IQ," she told AFP.
"I think he was one of the best players to read the game when he was playing and he had the best tennis IQ out there. So he's been sharing that with me a little bit," she added.
Johansson encouraged Cirstea to forget the mantra used by so many players on the tour, that the game is best played by focusing on themselves. "He was a player that was reading his opponent very, very well. So he's teaching me that also. I felt that was missing completely," she said.
"I was always a player that only focused about my game and I'm still doing that because I have an aggressive game but he's made me smarter," she said. Watching body language, anticipating shots and reactions, have been areas that Cirstea has been encouraged to engage with by the Swede.
"I think mentally, just the way he makes me see tennis is so much different than what I was used to," she said. "He came in with a great vision and you can see he's been a top player. You can see he won a Grand Slam and you can see why. So definitely I think he's top notch from all points of view, like from technical, tactical, but above all mental," she said.
"I think it's been a huge improvement and it's definitely because of Thomas," she said. Cirstea believes that as it continues to evolve and competition gets intense at the top, the women's game is likely to see more players turn for assistance with analysis and tactics.
"I do think in today's game, there is quite a bit of tactics and I notice a lot of people are taking also analysts in their team. "The level, especially now, it is so close that it comes down to details, you know, it's one or two things or one or two points here and there that can decide things," she said.
Few players on the tour have Cirstea's experience and she knows that Johansson's methods won't work for all. "We are all different and that is the beauty of the sport. I think that this is what a good coach has to do, he has to come in and see what kind of player he has. So I think Thomas has been very good at seeing what kind of player I am, what works for me"