Japanese boxing champion Murata hangs up gloves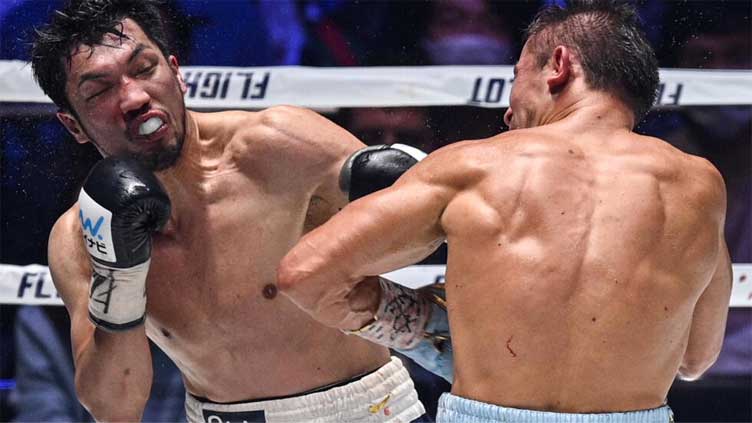 Sports
Murata became Japan's first-ever Olympic middleweight gold medallist at the 2012
Tokyo (AFP) – Japan's former world and Olympic boxing champion Ryota Murata announced his retirement Tuesday, saying he had run out of challenges following his loss last year to Kazakh star Gennady Golovkin.
Murata became Japan's first-ever Olympic middleweight gold medallist at the 2012 London Games before turning professional and capturing the WBA world title at the same weight five years later.
He was back in the global spotlight last April when he fought Golovkin in Saitama, north of Tokyo, putting in a strong performance until the man known as "GGG" stopped him in the ninth round.
Murata told reporters in Tokyo he had "always thought that the Golovkin fight would be the last one". "After that, I couldn't really find anything more that I wanted out of boxing," local media quoted the 37-year-old as saying. Murata retires with a professional record of 16-3, winning 13 by knock-out.
He became a big star in his home country after beating Brazil's Esquiva Falcao to win gold at the London Games, becoming Japan's first Olympic boxing champion since 1964.
His humble, easy-going character won him friends in and out of the ring, and Golovkin presented him with his ring gown following their match as a mark of respect. Murata said he wants to become "a good role model" now that his career is over. "If you're an athlete, once your dream comes true, you lose your enthusiasm," he said.
"Now I want to build a career and prove that life isn't just about competition."