U-20 World Cup draw in Indonesia postponed amid protest against Israel participation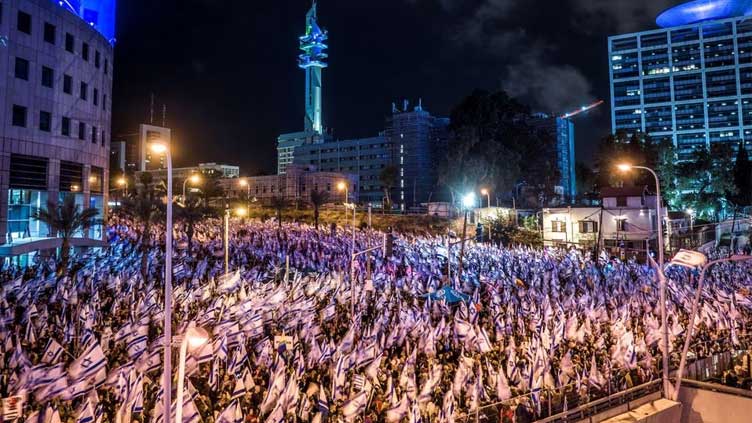 Sports
Draw was scheduled to take place in Indonesia next week
Bali (Reuters) - The draw for the Under-20 FIFA World Cup that was scheduled to take place in Indonesia next week will be postponed, a source told Reuters after Bali's governor refused to host Israel's team.
The Indonesian Football Association (PSSI) said the draw that was to be held on Friday had been cancelled. FIFA were still conducting checks on tournament readiness. The 24-team tournament is scheduled to be held from May 20-June 11 across six cities and Israel were set to make their debut in the competition.
The Jakarta Post reported earlier this month that Bali's governor Wayan Koster had written to the Ministry of Youth and Sports imploring them to "adopt a policy forbidding the Israeli team from competing in Bali" due to the conflict with Palestine.
The letter was also sent to the PSSI. Reuters could not reach the governor's office for comment. Reuters has also contacted the Israeli FA for comment.
"Previously, Bali governor Wayan Koster rejected the presence of the Israeli national team in the FIFA U-20 World Cup event... This can be a reason for FIFA to cancel the U-20 World Cup draw," the PSSI said in a statement.
"Because, for FIFA, the governor's refusal is the same as cancelling the organising guarantee that has been issued by the Bali provincial government." Earlier this month, protesters marched in the capital of Jakarta waving Indonesian and Palestinian flags while demanding Israel not be allowed to participate.
Indonesia's population is predominantly Muslim. Most Indonesian Muslims practice a moderate version of Islam, but recent years have seen a rise in religious conservatism that has crept into politics.
Over the past year, Israeli forces have made thousands of arrests in the West Bank and killed more than 200 Palestinians, including fighters and civilians. Meanwhile, more than 40 Israelis and three Ukrainians have died in Palestinian attacks.
If Indonesia lose hosting rights as a result, PSSI Executive Committee member Arya Sinulingga said he was worried about how FIFA sanctions could "isolate Indonesian football from the world".