Burns routs Young 6&5 to win WGC Match Play final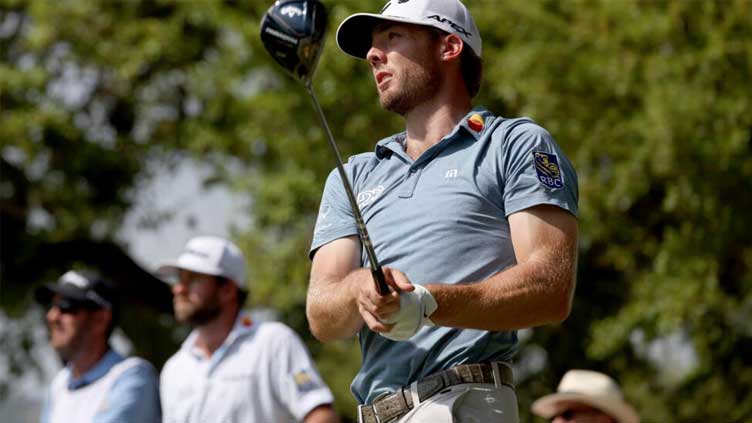 Sports
World number 15 Burns took a $3.5 million top prize at Austin Country Club in Texas
Washington (AFP) – Sam Burns captured the biggest title of his career by winning the WGC Match Play Championship on Sunday, routing Cameron Young 6&5 in an all-American final.
World number 15 Burns took a $3.5 million top prize at Austin Country Club in Texas by making eight birdies in the last 10 holes to dispatch 17th-ranked Young, last year's British Open runner-up.
"What a week. Man, I'm so tired," Burns said. "It was fun playing Cam. I know he didn't have his best stuff." It was the fifth career PGA title for Burns, who won all seven of his matches to become the first player to capture the WGC Match Play in his debut since Australian Geoff Ogilvy in 2006.
"I just tried to stack one good swing after another," Burns said. "Really have tried to put the hard work in and it's nice to see it paying off on the golf course."
Burns dethroned top-ranked defending champion Scottie Scheffler in 21 holes in morning semi-finals while Young, last year's PGA Rookie of the Year, ousted third-ranked Rory McIlroy in 19 holes.
"Felt like I found something this morning at the end of my match with Scottie and kind of was able to carry that on this afternoon," Burns said.
"It's huge. I haven't played my best golf the past couple months and was really struggling with my swing the past couple weeks." Young, who chased his first PGA victory, settled for his sixth runner-up showing.
"Frustrating to lose today," Young said. "Out here you have to make a bunch of birdies and I just didn't quite do it." In the final, Young won the second hole with a five-foot birdie putt but Burns dropped his approach inches from the hole for a birdie to claim the fifth and pull level.
Burns nearly holed out from 45 yards and birdied to win the par-5 sixth then took the par-3 seventh when Young missed a six-foot par putt and captured his fourth consecutive hole with a 20-foot birdie putt at the eighth, seizing a 3-up advantage.
Burns sank a 12-foot birdie putt to win the 10th for a 4-up lead and made a 24-foot birdie putt at the par-3 11th, although Young tied the hole with a 22-foot birdie putt. Young found water to lose the par-5 12th and fall 5-down then plunked his ball into water shy of the 13th green and moments later surrendered the match.
McIlroy, who will overtake Spain's Jon Rahm to become world number two, led after every hole in defeating top-ranked Scheffler 2&1 in the third-place match to claim bragging rights ahead of the Masters in two weeks at Augusta National.
"It's nice to walk away with a win after the disappointment of this morning not being able to put Cam away," McIlroy said. "Overall it has been a really good week, something to really build on going into Augusta."
McIlroy can complete a career Grand Slam with a Masters triumph. "I feel a lot better about things compared to two weeks ago (after missing the cut) at the Players Championship," he said. "All eyes on Augusta and just making sure the game is ready but everything feels in really good order."
Four-time major winner McIlroy, the 2015 WGC Match Play champion from Northern Ireland, and reigning Masters champion Scheffler, who won the Players Championship earlier this month, each stumbled late in the semis.
McIlroy was 2 up with three holes to play but Young birdied to win the par-5 16th, birdied 18 to equalize and birdied the par-5 12th from nine feet to win the match. Scheffler birdied 18 to force extra holes, missed a four-foot birdie putt for the match at the second extra hole and Burns sank a 14-foot birdie putt at the next to advance.
It's a bit frustrating," Scheffler said. "But I put up a good fight."