Iwobi says Nigeria will bounce back after shock loss to Guinea-Bissau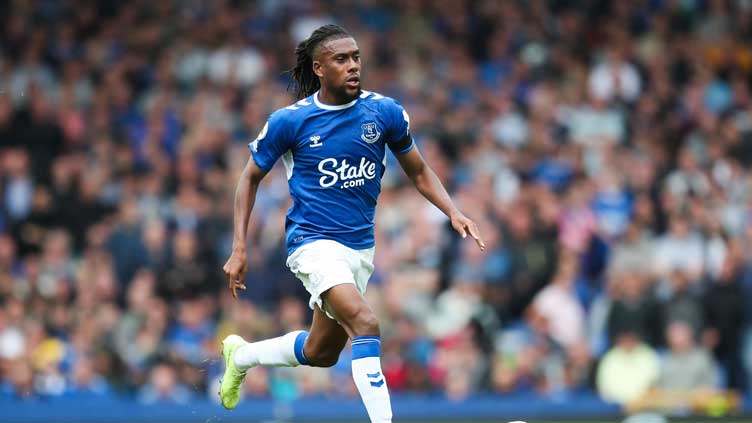 Sports
It was one of the biggest upsets in the history of the competition
Johannesburg (AFP) – Everton midfielder Alex Iwobi promised that Nigeria will bounce back after suffering a shock 1-0 home loss to Guinea-Bissau on Friday in Africa Cup of Nations qualifying.
It was one of the biggest upsets in the history of the competition as Mama Balde scored for the Wild Dogs, who are 81 places below the Super Eagles in the FIFA world rankings. "As players and staff, we know we have to react to this result," said Iwobi, one of three Premier League stars in the starting line-up.
"All we can do is improve and, to the fans, all I can say is that they should stick by us and support us because we give 100 percent not just for ourselves, but also for our nation.
"Next time we are going to do our best and make the country proud," he added, referring to a Group A rematch in Guinea-Bissau on Monday.
Balde, who plays for French top-tier club Troyes, scored on 30 minutes in Abuja to take the Portuguese-speaking nation to the top of the table.
Guinea-Bissau have seven points, Nigeria six, Sierra Leone two and Sao Tome e Principe one, halfway through the six-round mini-league. The top two finishers progress to the finals.
Nigeria, whose line-up included prolific Napoli scorer Victor Osimhen, were firm favourites to win at home. But after a bright start, with Osimhen coming close to scoring on 16 minutes, the home side battled to create clear-cut scoring opportunities in the capital city.
As the match reached the half hour mark, Balde raced on to a lofted pass and fired a low shot past goalkeeper Francis Uzoho. Osimhen, who has been linked with a move to Manchester United or Arsenal, became increasingly frustrated as poor service and close marking restricted his threat.
It was the fifth loss in seven matches for Nigeria coach Jose Peseiro, and another defeat next week in Bissau could spell the end for the Portuguese. In Soweto, Belgium-born South Africa coach Hugo Broos stormed back to the dressing room before the final whistle after seeing his side surrender a two-goal lead in a 2-2 Group K draw with Liberia.
Lyle Foster put the hosts two goals ahead by half-time, but Tonia Tisdell halved the deficit entering the final quarter and Mohammed Sangare levelled in added time.
Broos initially refused to attend the post-match press conference, then spoke briefly and refused to answer questions. "There are too many disappointments, too many frustrations and too much anger in my body. If I say anything, it will not be nice," he said.
"In the past, I have always been ready to answer your questions -- even difficult ones. But I hope that you understand that tonight it is going to be very, very difficult to do that."
The draw meant 2022 World Cup semi-finalists Morocco, who had a bye, became the first team to book a place at the finals apart from hosts the Ivory Coast, who qualify automatically.
Elsewhere, some of the biggest names in Africa were among the goals, including Sadio Mane, Mohamed Salah and Sebastien Haller. Returning to the Senegalese line-up after missing the World Cup due to a leg injury, Mane scored the second goal in a 5-1 Group L rout of Mozambique in Dakar.
Salah claimed the first goal and played a role in the second as Egypt beat Malawi 2-0 in Cairo to rise from last to first in Group D. Haller, who resumed playing last month after successful treatment for testicular cancer, notched the second goal for the Ivory Coast in a 3-1 Group H victory over the Comoros in Bouake.
Tanzania won an east African showdown against Uganda in Group F 1-0 thanks to a superb second-half strike from Simon Msuva.