IOC and Games cannot be referees in political disputes: Bach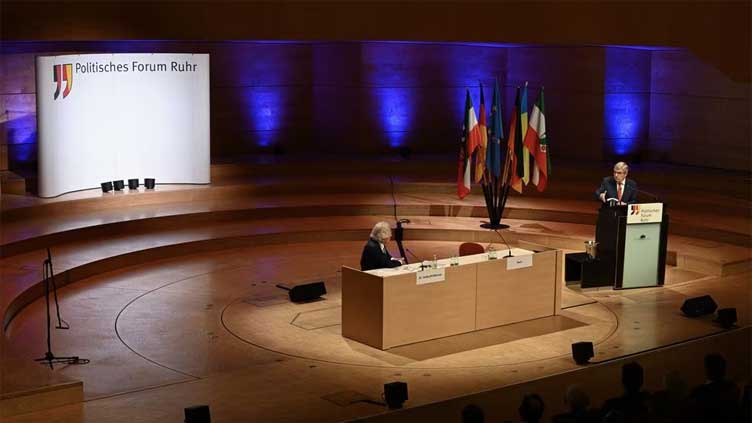 Sports
Bach said the Games should stay away from politics
ESSEN, Germany (Reuters) - The Olympic Games and its ruling body, the International Olympic Committee, cannot be referees in global political disputes, its president Thomas Bach said on Wednesday, defending the IOC's plans to includes Russian and Belarusian athletes at the Paris 2024 Games.
Speaking at a political forum, Bach said the Games should stay away from politics otherwise they would lose their uniting powers, citing examples of past boycotts in the 1970s and 1980s. "If politics decides who can take part in a competition then sport and athletes become tools of politics. It is then impossible for sport to transfer its uniting powers," Bach said in his speech.
"We must be politically neutral but not apolitical. We know well that politics rules the world. We know well that our decisions have political implications and we have to include that in our thinking," he said. "But we should not make the mistake to raise ourselves to referees of political disputes because we will be crushed by these political powers."
The IOC issued sanctions against Russia and Belarus following Russia's invasion of Ukraine last year but is now reluctant to exclude their athletes from the Olympics entirely for fear of a return to the boycotts of the Cold War era.
It set out a pathway in January for competitors from Russia and Belarus to earn Olympic slots through Asian qualifying and to compete as neutral athletes in Paris next year. Neutral athletes are not considered to be representing their nations and their successes are not accompanied by the flying of flags or playing of national anthems.
Some federations have since readmitted Russians and Belarusians in competitions but there is also considerable opposition to the IOC's plans.