Women's NCAA roundup: South Florida tops Marquette in OT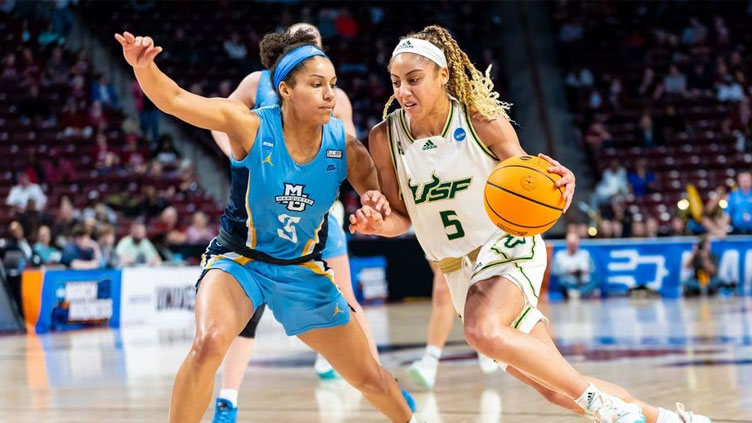 Sports
Marquette's Mackenzie Hare missed two 3-point attempts in the final 10 seconds
Columbia (Reuters) - Elena Tsineke's jumper with 31.2 seconds left lifted eighth-seeded South Florida to a 67-65 overtime win over ninth-seeded Marquette in the first round of the NCAA Tournament's Greenville 1 Regional on Friday in Columbia, S.C.
"What a way to start the NCAA Tournament," South Florida coach Jose Fernandez said.
Marquette's Mackenzie Hare missed two 3-point attempts in the final 10 seconds, including one with three seconds left. Marquette (21-11) was led by Chloe Marotta's 25 points and seven rebounds.
Dulcy Fankam Mendjiadeu had 22 points and 16 rebounds for the Bulls (27-6), with Tsineke adding 13 points.
South Florida rallied from an 11-point deficit with 2:40 left in the third quarter to take a 59-55 lead with 31 seconds to play. But Marquette made four free throws, including the final two by Hare with three seconds left, to force overtime.
"This game says we just simply don't give up," Tsineke said.