Sajid Sadpara becomes first Pakistani to scale Manaslu Peak without oxygen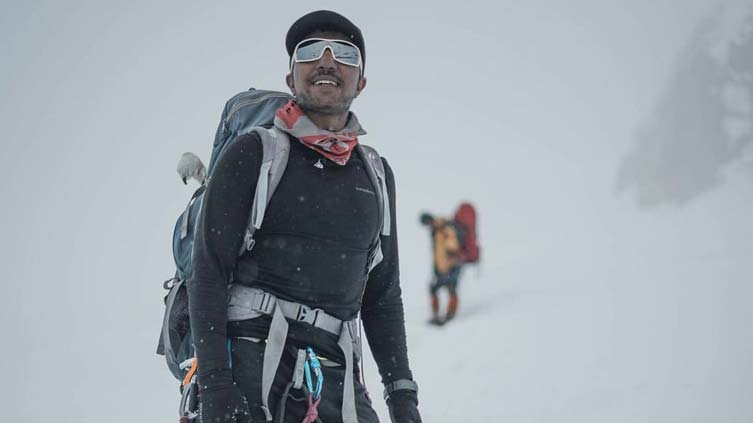 Sports
Sajid Ali Sadpara has become first Pakistani to scale Manaslu Peak without oxygen.
LAHORE (Web Desk) - Pakistani mountaineer Sajid Ali Sadpara created history by scaling Manaslu Peak in Nepal without oxygen cylinder.
By scaling the eighth highest peak in the world, not only has Sajid Sadpara added another badge to his shoulders, but he has also brought laurels to Pakistan.
— Sajid Ali Sadpara (@sajid_sadpara) September 26, 2022
It is to be noted here that Manaslu Peak is 8,163 meters high. Sajid Sadpara is the first Pakistani to scale the summit.
Earlier in 2021, Sajid Sadpara scaled K2 for the second time along with his teammates – Canadian filmmaker Elia Saikaly and Nepal's Pasang Kaji Sherpa.
— Sajid Ali Sadpara (@sajid_sadpara) September 26, 2022
Sadpara's team confirmed that he reached atop Manaslu before a huge avalanche had the climber stuck around C4 in the afternoon on Monday.
Sajid, son of late high-altitude mountaineer Ali Sadpara, was among the climbers who were aiming to complete the true summit this season.
His team confirmed that Sajid successfully summited Mt Manaslu 8163m on Monday afternoon without the use of supplemental oxygen.