PM appreciates Pak weightlifter for winning good medal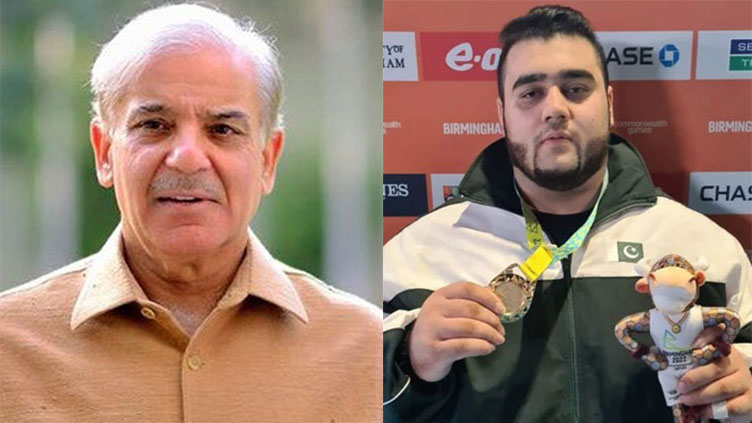 Sports
PM appreciated weightlifter Nooh Dastagir for winning gold medal for Pakistan in Commonwealth Games.
ISLAMABAD (Dunya News) - Prime Minister Muhammad Shehbaz Sharif on Wednesday appreciated Pakistani weightlifter Nooh Dastagir Butt for winning a gold medal for Pakistan in the Commonwealth Games with a record lift of 405kg.
On his Twitter handle, the prime minister posted " Well done, Butt saab," and also tagged a tweet with pictures of Pakistani weightlifter.

Well done, Butt saab. https://t.co/C87hZIO8q9

— Shehbaz Sharif (@CMShehbaz) August 3, 2022