Hockey: Pakistan says India series 'likely'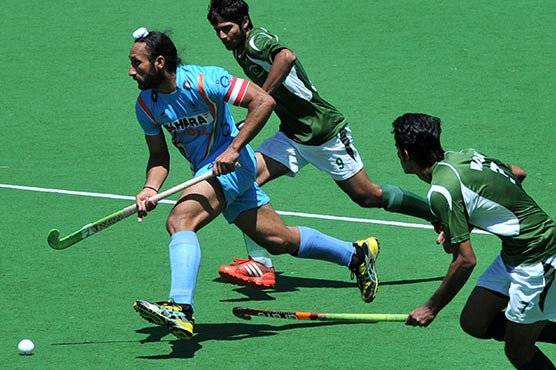 The series is likely to be played in March this year says by PHF secretary Rana Mujahid.
KARACHI (AFP) - A senior Pakistani hockey official Friday said India have agreed to a three-match series, subject to clearance from New Delhi, hoping it will revive bilateral contests halted in the wake of the 2008 Mumbai attacks.
"The series is likely to be played in March this year," a Pakistan Hockey Federation (PHF) statement quoted its secretary Rana Mujahid as saying.
Mujahid spoke to his Indian counterpart Narinder Batra, who said India would be willing to play three matches in Pakistan in March and April, subject to clearance from the New Delhi, the statement said.
The series will take place over the last week of March and the first week of April in Karachi, Faisalabad and Lahore, it added.
India had stalled bilateral sporting relations with Pakistan in the aftermath of the 2008 attacks on Mumbai, which New Delhi blamed on militants based in Pakistan.
A hockey series with three matches each in both countries was cancelled in April last year after the Indian government refused permission.
Pakistan and India last played a bilateral hockey series in 2006 -- three matches in each country -- with Pakistan winning three and losing one while the remaining two were drawn.
Pakistan and India are both struggling in hockey at an international level should benefit from playing each other as they seek to counter European dominance in the game.
Pakistan finished a poor seventh in the London Olympics in 2012 while India finished 12th and last.
Both had ruled the hockey world in the past, with India winning eight Olympic golds while Pakistan won three.