Last Updated On 28 March,2016 03:40 pm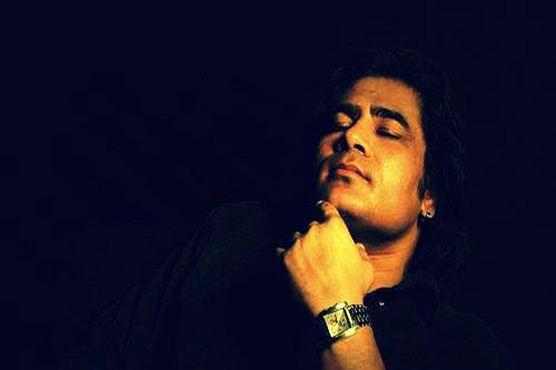 Shafqat Amanat Ali's credibility was torn to pieces after the T20 Worldcup National Anthem slip
Dunya News Report (Talha Ul Huda)
A furor erupted on the television and social media when opening for the much anticipated India-Pakistan cricket T20 world cup cricket match, Pakistani musical icon Shafqat Amanat Ali made a few lyrical mistakes while performing the Pakistani national anthem.

Shafqat Amanat Ali was supposed to perform the Pakistani national anthem and the Indian legendary actor Mr.Amitabh Bachhan was asked to perform for the Indian end. Shafqat Amanat Ali, a few seconds into the performance, faltered with the lyrics, and showed another slight slip towards the end. This was witnessed across the world.

The Pakistani media went berserk; Shafqat Amanat Ali was labeled a 'fail' and suggestive pictures were uploaded indicating that Shafqat should learn to sing. The social media experienced a mass frenzy and fans all across Pakistan expressed their disbelief and anger as to how the singer could have made the mistake.

Many artists from the music industry backed up the 'Khamaaj' vocalist, suggesting that this was no more than a technical glitch and that the fans should not be as disproving on issues as minor as that, especially when the artist has delivered flawless compositions and performances for so long. Another pop-icon Mr. Atif Aslam (TI) went ahead to suggest that Mr. Amitabh Bachhan might have been lip-syncing.

On the Indian end of things, Mr. Amitabh Bachhan was initially praised for his graceful performance; a few days later however it was implicated that Mr. Bachhan had in fact, been lip-syncing. A complaint was filed against Mr.Bachhan at a local Police Station in New Delhi by a short filmmaker. He alleged that Mr.Bachhan had gotten the lyrics wrong and had violated the time-limit for delivering the national anthem. According to regulations set by the Indian interior ministry, the anthem is supposed to be delivered in less than 56 seconds.

The Indian Social media did not highlight the Bachhan issue as much as was observed in Pakistan on the Shafqat debacle, which was cited as a 'disaster' and Shafqat was compared with much younger artists and it was suggested that he learn from them. A few seasonal radicals even labeled him unpatriotic and made derogatory remarks about his compositions for Indian films in the past.

The singer expressed his disappointment over these concerns and dismissed them as' technical errors' in a social media post. He quoted that he was very disappointed at the knee-jerk reaction of his fan-base and how dismissive the Pakistani people were being over a petty glitch. At the end of his post he apologized for the unintentional bump in the otherwise smooth decade of music that he has contributed to.

This is not the first incident of artisan-diminishing in Pakistan. Throughout history, Pakistan has been disrespectful and more than often cruel to the contributors to art. Through the ages, artists have worked tirelessly to make timeless contributions to the fields of music, film, drama and theatre. Most of these artisans have been lost in the crowd; one mistake, one glitch, one scandal, one allegation, a single run-in with the authorities, or just general disinterest, have caused the downfall of these icons and their fans have moved on from them, leaving them to die in anonymity. Some of these diminished artists who had wonderful journeys but were condemned to terrible ends; Safirullah Siddiqui, a very popular comic actor who worked for three decades from the 50's till the 80's. Lehri passed away in 2012 in his single-bed home, where he lived alone for most of his old-age, poverty-stricken and extremely ill. Another woeful end is the tale of 'Mastaana' (Murtaza Hussain), who was a renowned comedian and mostly recognized for his role in the television drama 'Shabdeg'. The pop pioneer Alamgir suffered an almost similar fate; he was battling a kidney disease and was under a lot of debts when he was rediscovered and aided back to health.

Shafqat Amanat Ali is the son of the globally acclaimed Ustaad Amanat Ali Khan and belongs to the Patiala Gharana lineage, a notable musical family. Shafqat Amanat Ali was the founder and lead vocalist of the popular band 'Fuzon', which he left a few years later to work on solo projects. His 'Fuzon era' music, his bollywood collaborations and his solo-tracks in recent years were widely praised and are referred to at various citations in pop culture. In honor of his contributions to the music industry and promotion of the performing arts, he was bestowed with the Pride of Performance award by the government of Pakistan in 2007.